In long-predicted shift, California Latinos outnumber whites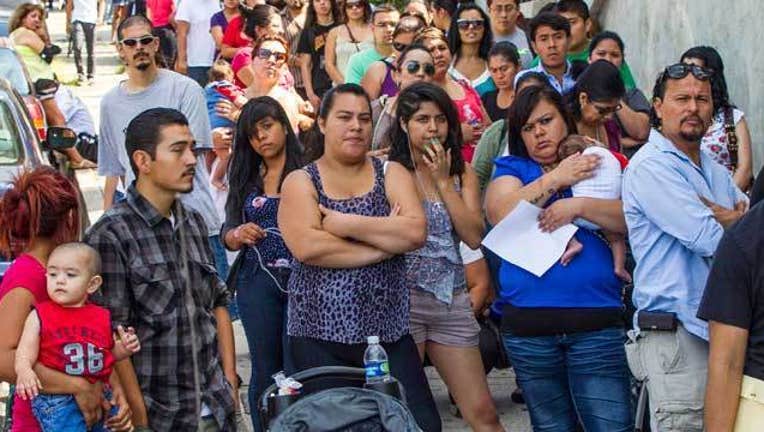 article
LOS ANGELES (AP) — The long-expected moment when Latinos surpassed whites as California's largest racial or ethnic group has come and gone.
Hispanic Californians began to narrowly outnumber white Californians sometime in the first half of 2014, according to U.S. Census Bureau figures released in late June.
The state had some 14.99 million Latinos compared with about 14.92 million non-Hispanic whites as of July 1, 2014, the most recent data available. Together, the two groups make up nearly 80 percent of the state's population.
Demographers had expected the shift for decades as the state's Hispanic population boomed due to immigration and birth rates.
Many thought it would happen sooner than it did — the California Department of Finance had predicted 2013 — but a slight decline in population pushed it to last year.
"This is sort of the official statistical recognition of something that has been underway for almost an entire generation," Roberto Suro, director of the Tomás Rivera Policy Institute at the University of Southern California, told the Los Angeles Times on Wednesday.
California joins New Mexico as the second state with a Latino plurality. Hawaii, with its large Asian population, is the third state where whites are not the largest ethnic group.
California saw an immigration boom from Mexico and Central America during the 1980s, a population surge that has since moved to other states, particularly in the Midwest and South.
As that happened, California's Hispanic population has grown more rooted and settled.
Some 70 percent of the state's immigrants, the majority of those Latinos, were living in the U.S. before 2000, a higher rate than any other state, according to 2012 census data.