In rare move, Alameda County board of education denies Oakland charter school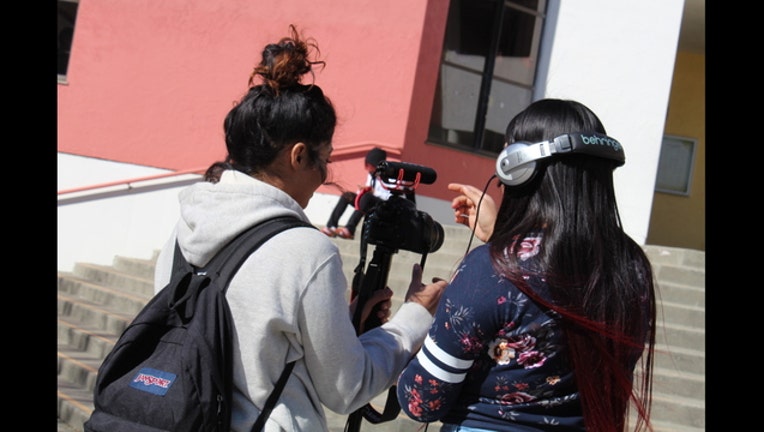 article
OAKLAND, Calif. - In an unusual move, the Alameda County Board of Education on Tuesday voted to deny a new charter school from coming to Oakland.
Trustees voted 4-2 to deny the charter petition of of Latitude High School, ultimately deciding that the new charter would take away from the existing public schools in the neighborhood that are struggling to succeed. They also noted that the vocal opposition against this charter seemed unprecedented and that it seemed improper to spend money on opening a new school when Oakland Unified was forced to slash $9 million during the middle of the school year to remain fiscally solvent.
The last time the board voted to deny a charter renewal was in April 2015, as it related to FAME charter school, according to county education spokeswoman Michelle Smith McDonald.
Oakland Unified already has 35 charter schools, each of which carry individual overhead costs, such as principals, administrative assistance and custodians.  
"Already there is a disproportionate number of charter schools in Oakland," trustee Joaquin Rivera said at the meeting, "and opening a new one is not in the best interest of OUSD." 
WATCH: Alameda County Board of Education denies Latitude High School appeal
Of the 70 people who came out to speak at the meeting, there were many arguing that Latitude High School would siphon off students from already struggling public schools and further bankrupt OUSD. Nearly 2,000 people had signed a petition ahead of the vote to prevent a new charter school from coming to the Oakland Unified School District, also claiming that the future campus will not serve African Americans.
Meanwhile, pro-charter parents complained of "woefully adequate" supervision at traditional schools and championed the innovation they say occurs more often at charter schools.
Those who didn't want a new charter school in the district near their schools were heartened by the board's decision.
"It was great to hear them talk about how our school is growing and that we have potential," said Michelle Gonzalez de Jesus, a teacher at Fremont High School who had been fighting to prevent a charter management group called Education for Change from opening a charter high school in Fruitvale.
Aaron Townsend, who had been speaking on behalf of the now-denied Latitude High School, declined to comment on the decision, which he had been anticipating would go in his favor. In terms of appealing this decision to the state, Townsend said in an email, "We are processing the outcome of the meeting and deciding on our next steps."  Latitude High School has the option of appealing to the state of California's Department of Education.
Board president Ken Berrick recused himself as he had a perceived conflict of interest because his company has a business association with Latitude High School's parent charter management organization, Education for Change.