Indiana sheriff's officer rescues dog from burning car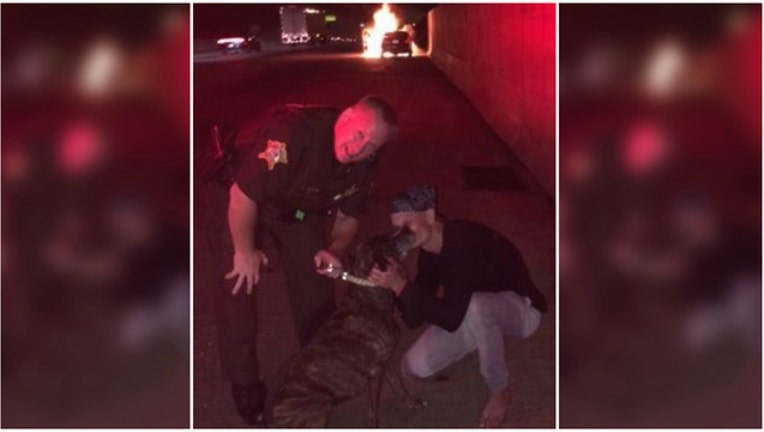 article
GARY, Ind. (AP) - A northwestern Indiana sheriff's deputy is being credited with saving a dog from a burning car.
Deputy Chief Dan Murchek of the Lake County Sheriff's Department was dispatched to a spot along Interstates 80-94 Saturday night where a fire was spreading from the engine compartment to the interior. Two men escaped the blaze but lost track of the pooch named Bella.
Murchek found Bella on the floor behind the driver's seat, but the rear door was locked and he couldn't break a window.
Murchek told The (Munster) Times he took a deep breath, opened the front door, kneeled on a seat and grabbed Bella by its collar and scruff. The former K9 officer pulled Bella from the vehicle and handed the dog to owner John Manning of Crown Point.
___
Information from: The Times, http://www.thetimesonline.com