Inmate mistakenly released from Los Angeles jail recaptured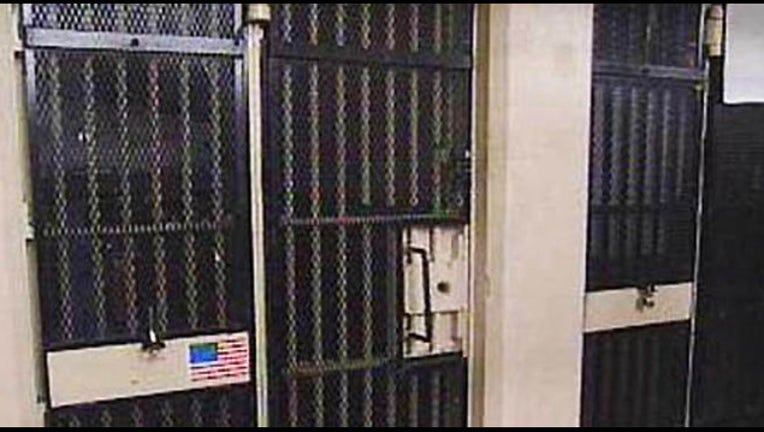 article
LOS ANGELES (AP) -- A murder suspect mistakenly released from jail last month was recaptured Monday in Nevada, authorities said.

Los Angeles County sheriff's detectives learned earlier in the day that Steven Lawrence Wright might be hiding in a Boulder City hotel and requested assistance from the FBI and local police departments. Wright was taken into custody without incident, a sheriff's statement said.
No additional charges will be filed against Wright, who will be held in Nevada pending an extradition hearing, the statement said.
Investigators had been scrambling to recapture Wright since his release from the Inmate Reception Center in Los Angeles on Jan. 30 and had been notifying potential targets he might seek, interviewing those who know him best and chasing down tips from the public.

Deputies didn't realize the mistake until more than 24 hours later, when they launched their manhunt.

Wright had been behind bars since April 2011 following his arrest in the shooting death of a 47-year-old man that year in Pasadena, California. At the time, police said Wright belonged to the Altadena Blocc Crips, and that the victim belonged to a rival gang.

He had been found guilty of the killing in 2014 but his conviction was overturned last year after a judge found the trial wasn't fair. Wright was set for a preliminary hearing in a new murder trial next month, when he also was set to be sentenced for an attempted murder conviction.

A court clerk incorrectly wrote down the case number of Wright's murder charge next to details of his sentence, officials said. The clerk did write the correct information on the second page of Wright's paperwork, but three sheriff's staff members missed it.