Instagram influencer Katie Sorensen guilty of false kidnapping report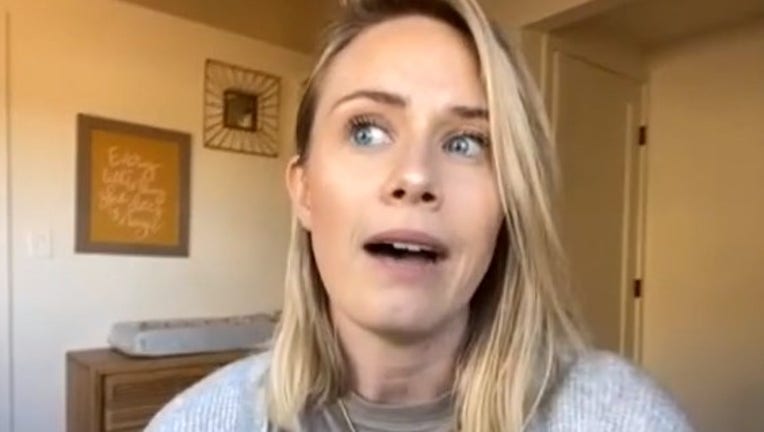 article
SANTA ROSA, Calif. - The "mom influencer" whose Instagram video went viral in December 2020 after falsely claiming a Petaluma couple tried to kidnap her kids at a Michael's store, was found guilty Wednesday in a Sonoma County courtroom.
Katie Sorensen, 31, was taken from the courtroom in handcuffs and could face as much as six months in jail, according to District Attorney Carla Rodriguez. Her bail was set at $100,000.  
"This verdict will enable us to hold Ms. Sorensen accountable for her crime, while at the same time helping to exonerate the couple that was falsely accused of having attempted to kidnap two young children," District Attorney Rodriguez said. "The case is also important in that it illustrates the importance of using social media responsibly." 
ALSO: Mom went viral with kidnapping claim, but Petaluma police rule out crime
The DA said Sorensen made up the kidnapping claim after she went to Michael's on Dec. 7 with her two young children. She called Petaluma police after she bought some items at the store, loaded her kids into the car, and left the parking lot. 
About a week later she posted the video online that included "significant details that had not been disclosed to police."
Prosecutors believe Sorenson was trying to boost her Instagram brand and raise money.
The couple accused of the abduction said they were victims of racism. 
"Do you really think it's OK to go online and be racist and make stories about a family?" Sadie Martinez, the woman accused in the kidnapping, said at a rally several days after the false report was filed. "It's hard enough to be a Latin family in a white community."