Insured losses from North Bay Fires reach $9B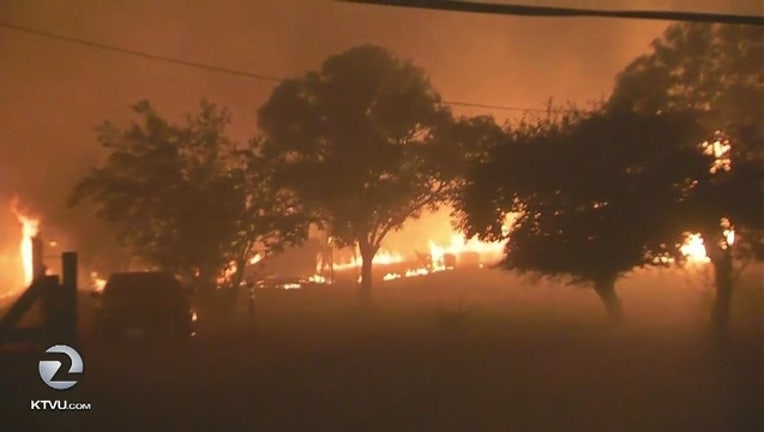 SONOMA/MARIN COUNTY, Calif. (BCN) - By Bay City News Service
Insured losses from the North Bay wildfires in October reached $9 billion as of the start of this month, California Department of Insurance officials said today.
The residential and commercial insurance claims statewide so far as of last Friday were $9.4 billion, and the wildfires are among the most deadly and costly in state history, Insurance Commissioner Dave Jones said. 
Forty-four people died in the fires.
The latest report by the Department of Insurance is based on more than 260 insurers' reported claims. The destruction and damage includes more than 21,000 homes, 2,800 businesses, more than 6,100 private automobiles, commercial vehicles and 788 losses involving agricultural equipment and watercraft, according to the Department of Insurance.
The report said 15,359 residential properties were partial losses and 5,747 residential properties were total losses statewide.
The statewide numbers released today do not include losses from fires that sparked earlier this week in Ventura County and elsewhere in Southern California, burning tens of thousands of acres.
Detectives from the Department of Insurance's law enforcement team have educated residents on how to avoid scam artists who prey on residents after disasters, and consumer service teams helped more than 2,000 residents file claims and answered insurance questions at local assistance centers.
An insurance recovery workshop hosted by the Department of Insurance is scheduled for 10 a.m. to 4 p.m. Saturday at the Glaser Center at the Unitarian Universalist Congregation at 547 Mendocino Ave. in Santa Rosa. Fire victims will receive one-on-one assistance with specific insurance claims questions.