Investigation of California senator finds 6 misconduct cases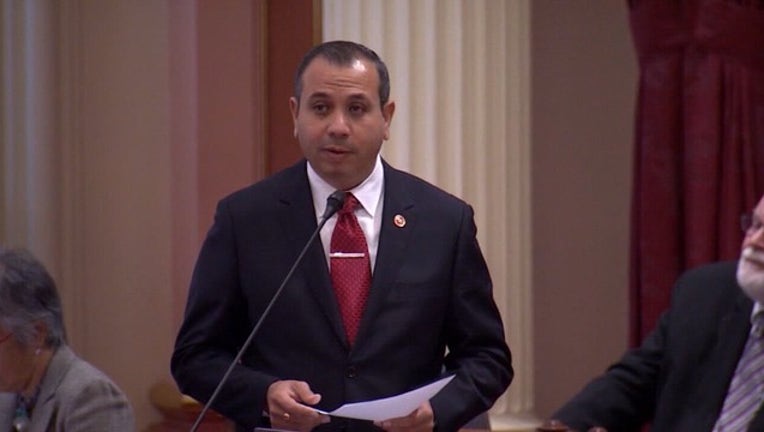 article
By KATHLEEN RONAYNE
Associated Press
SACRAMENTO, Calif. (AP) -- A California senator likely engaged in unwanted flirtatious or sexually suggestive behavior with six women he worked with, including four subordinates, according to an independent investigation released Tuesday. 
The investigation, which was conducted by outside lawyers at the Senate's request, found Democratic Sen. Tony Mendoza "more likely than not" engaged in behavior such as offering a 19-year-old intern alcohol in a hotel suite at a Democratic Party event, suggesting a young woman in a Senate fellowship take a vacation with him and rent a room in his house, and asked several of the women invasive questions about their dating lives. 
The investigation does not name any of the women, although some have previously spoken to media. Four worked for Mendoza, while a fifth is a lobbyist and a sixth was a Senate fellow in another office.
Mendoza has been out on suspension during the investigation and did not immediately comment on the investigation's findings. 
The Los Angeles-area senator's colleagues will vote as soon as Thursday on whether to censure, suspend, expel or reinstate him. Mendoza will be allowed to defend himself on the Senate floor.
Several accusations against Mendoza first became public last fall in a report by the Sacramento Bee as the (hash)MeToo movement took hold in California's Capitol. The investigation outlines three other cases that weren't publicly known.
Mendoza has stubbornly defended himself and sued the Senate last week for suspending him amid the investigation. The investigation cleared him of allegations he fired three staff members who reported his behavior toward the Senate fellow last fall. One of the former employees has filed a complaint with the state alleging retaliation. 
The investigation was conducted over two months, with lawyers interviewing 47 witnesses, including Mendoza, and reviewing available documents.
It found no instances of Mendoza being `physically aggressive' or `sexually crude.' But the women "understood that Mendoza was suggesting sexual contact," the report said.
"Although none of the women reported that Mendoza explicitly threatened them or offered career benefits in exchange for sexual favors, the subordinate employees believed that complaining about his conduct could put their careers at risk," said a three-page summary released by the Senate Rules Committee.
Mendoza's conduct has partially ensnared Senate President Pro Tem Kevin de Leon, a fellow Democrat who is running for U.S. Senate against Sen. Dianne Feinstein. De Leon and Mendoza shared a house in Sacramento, where Mendoza invited the young Senate fellow to visit and, according to the investigation, move in. De Leon moved out shortly after the allegations became public and has previously said he was unaware Mendoza invited her to the home.
In the Assembly, meanwhile, Democratic Assemblywoman Cristina Garcia said Tuesday that allegations of groping and other misconduct against her are a political smear designed to discredit her record.
She denies groping a former male legislative staffer who worked for a colleague in 2014. She also denies running an office rife with alcohol consumption and talk of sex. A vocal leader in the (hash)MeToo movement, Garcia ramped up her defense on Tuesday. 
She alleged a private investigator began interviewing her former staff members and tenants in the properties she owns last fall attempting to find compromising information. She did not specify who is targeting her. 
Daniel Fierro, the staff member who accused her of groping, says he has "no idea" about involvement from private investigators. Dan Gilleon, a lawyer representing several former staff members alleging inappropriate office behavior, said he routinely uses investigators but did not say if he used any to look into Garcia.