Iowa official's wife charged with 52 counts of voter fraud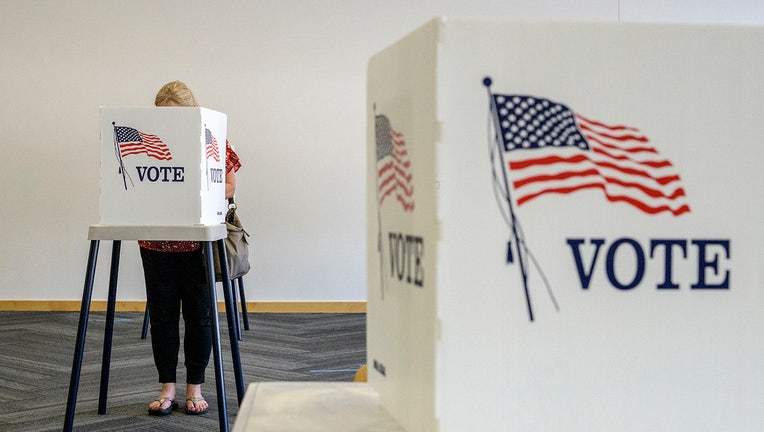 article
SIOUX CITY, Iowa - The wife of a northwestern Iowa county supervisor has been charged with 52 counts of voter fraud after she allegedly filled out and cast absentee ballots in her husband's unsuccessful race for a Republican nomination to run for Congress in 2020, federal prosecutors said.
Kim Phuong Taylor, 49, was arrested Thursday and pleaded not guilty to the charges before being released on a personal recognizance bond, the Sioux City Journal reported. Her trial is scheduled to begin March 20.
Prosecutors allege in an indictment unsealed Thursday that Phuong Taylor filled out voter registration forms or delivered absentee ballots for people in Sioux City's Vietnamese community who had limited ability to read and understand English.
She filled out "dozens of voter registrations, absentee ballot request forms, and absentee ballots containing false information," and delivered absentee ballots, sometimes without the knowledge of the people whose names were used, according to the indictment.
Pat Gill, who is Woodbury County's auditor and election commissioner, said Thursday that he notified the Iowa secretary of state's office after someone contacted his office because a ballot had been fraudulently cast in their name in November 2020.
He said his office later provided the FBI with suspected fraudulent registration forms and absentee ballots.
RELATED: Georgia Secretary of State finds no sign of widespread fraud in election
Phuong Taylor committed the fraud before the June 2020 primary, in which her husband, Jeremy Taylor, a former Iowa House member, finished a distant third in the race for the Republican nomination to run for Iowa's 4th District congressional seat, prosecutors allege. The winner of that race, Randy Feenstra, easily won election to Congress that November.
Prosecutors contend that Phuong Taylor committed the same fraud before the November 2020 election in which Jeremy Taylor was elected to the Woodbury County Board, according to the indictment.
Jeremy Taylor is not named in the indictment and is not accused of wrongdoing.
Kim Phuong Taylor's attorney, John Greer of Spencer, Iowa, declined to comment on the charges, the Journal reported.