It's TTYL forever, AOL Instant Messenger dead at 20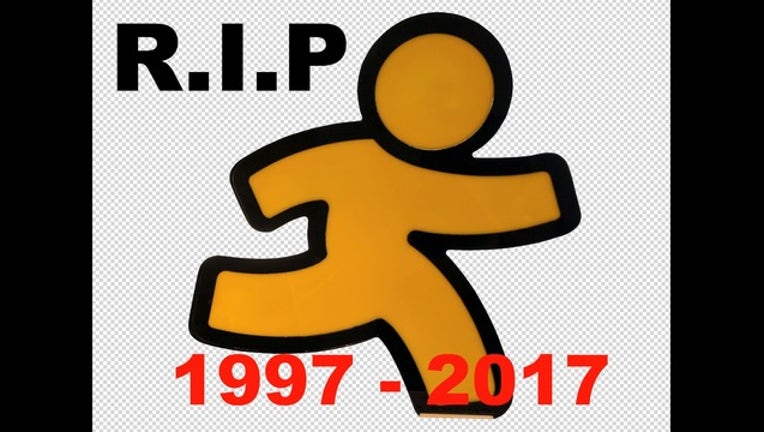 article
OAKLAND, Calif. (KTVU) - It's the end of an era. AOL Instant Messenger is dead at 20.
An era that extended far beyond its usage, probably. It was like AIM dissolved overnight. But if you were a '90s kid, you remember it. On Friday, the company announced the farewell of the iconic messaging platform. 
AIM is somewhat synonymous with dial up. The echoes of that 56K modem ramping up coupled with the "You've Got Mail" alert remind us of when competition for online time was fierce. Long gone are the days where internet usage was coordinated around expected phone calls.
AIM busted in in 1997. Its widespread usage paved the way for virtually every messaging app used today – including Facebook. And catch phrases? AIM laid the brick with ones such as LOL, TTYL, OMG, L8R, LMAO and the ultimate ice breaker, A/S/L.
You might remember that carefully crafted screenname or how you assembled your first buddy list. And this may be the first time you've thought about the messaging platform in years – which is highly likely. But it was revolutionary. It was brand new.
"AIM tapped into new digital technologies and ignited a cultural shift, but the way in which we communicate with each other has profoundly changed," AOL wrote in a press release. 
The company says it's excited to develop a new generation of iconic brands and are looking forward to delivering groundbreaking products for users around the world. 
They'll BRB.