Janet Napolitano apologizes for calling student protest "crap"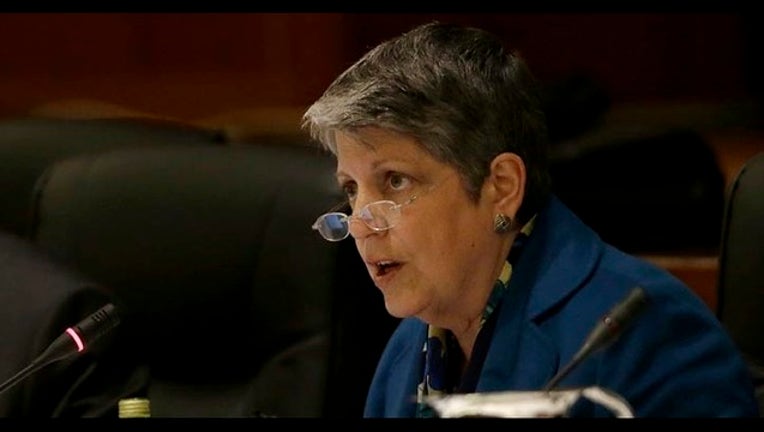 article
SAN FRANCISCO (AP) -- University of California President Janet Napolitano has apologized for calling chants by students protesting tuition hikes "crap," a remark picked up by an open microphone at a Board of Regents meeting.
Napolitano opened the second day of a regents meeting by expressing contrition, a day after the university's recording captured her saying, "Let's go. We don't have to listen to this crap," when she leaned over to board Chairman Bruce Varner, who had just activated his microphone.
The comment came after several dozen students in the University of California system stripped off their shirts at Wednesday's meeting, tossed fake money in the air and stood on chairs chanting, "Egregious. Step off it. Put people over profits."
Students were protesting tuition increases of up to 5 percent in each of the next five years, what they say is a lack of support for black students at UC Berkeley, and concern that a possible new campus in Richmond would displace low-income residents.
Napolitano apologized Thursday "for using a word that she doesn't normally use, which was picked up by the mike, and suggested that many of us have been in similar situation where an inadvertent comment was overheard," Napolitano spokeswoman Dianne Klein said in an email.
Klein said the time allotted for public comments had ended Wednesday when protesters interrupted.
"This went on for quite some time and when the participants ignored police instructions to end their protest, the board chair began following the established procedure to temporarily shut down the meeting," Klein said.
Napolitano is a former Homeland Security secretary and Arizona governor who took over leadership of the UC system in 2013.