Jim Beam fills 14 millionth barrel of bourbon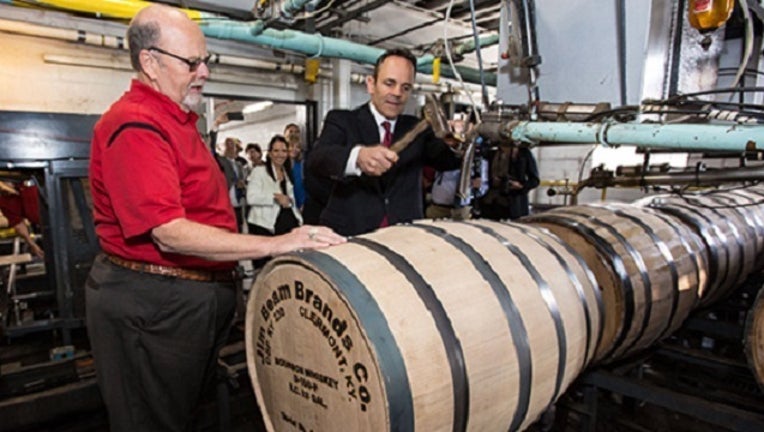 article
CLERMONT, Ky. (AP) — Jim Beam has filled and sealed its 14 millionth barrel of bourbon since the 1933 repeal of Prohibition, achieving a first in the bourbon industry.
Seventh-generation master distiller Fred Noe and Kentucky Gov. Matt Bevin sealed the barrel Monday at the company's flagship distillery in Clermont, Kentucky, about 20 miles south of Louisville.
The milestone comes two years after the distillery filled its 13 millionth barrel.
Noe said in a news release that the achievement speaks to the success of the company's whiskey and the increasing worldwide enthusiasm for bourbon.
Bevin said Kentucky bourbon is now an international symbol of the state's heritage and craftsmanship.