North Bay's 'Joey California' and Darrion Trammell head to NCAA championship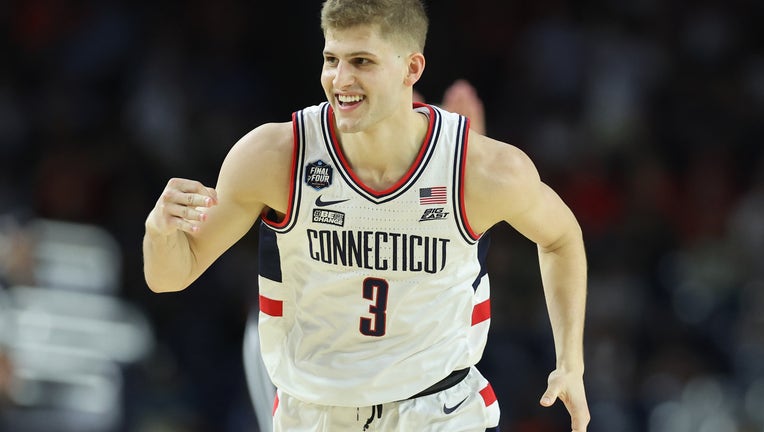 article
MARIN, Calif. - It's not often two players from one area find themselves competing against each other in the NCAA men's basketball championship game. But this year two players from Marin County are going head-to-head.
Joseph Edward Calcaterra, a guard for the UConn Huskies, and Darrion Trammell, a San Diego State guard, will be facing off Monday in the final game of March Madness.
Dubbed 'Joey California' by his coach, Calcaterra played four years at Marin Catholic High School, averaging 30 points per game, according to the team's website. 
Calcaterra then played four years at University of San Diego and due to the pandemic, took a fifth year eligibility at UConn.
UConn fans have embraced the 'Joey California' persona. T-shirts and sweatshirts that picture him holding a basketball while surfing can be purchased by fans.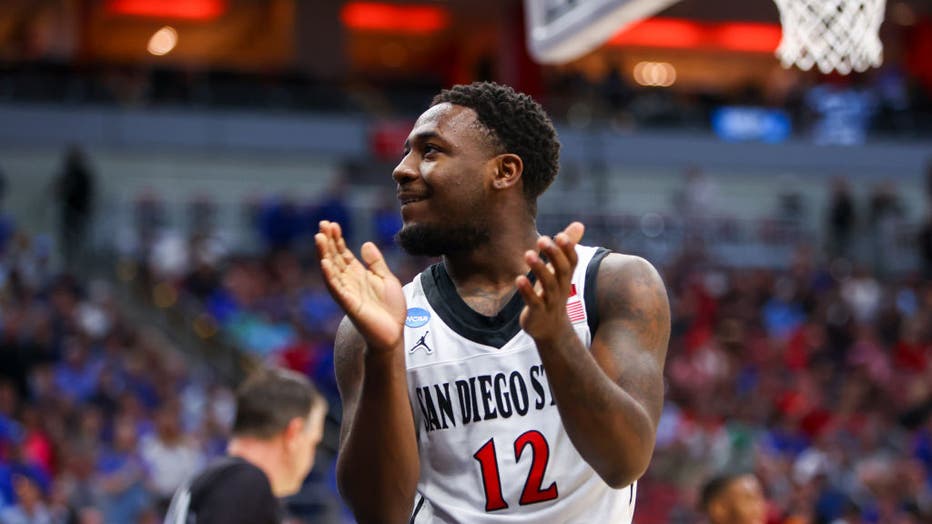 LOUISVILLE, KY - MARCH 26: Darrion Trammell #12 of the San Diego State Aztecs celebrates drawing a charge from the Creighton Bluejays during the Elite Eight round of the 2023 NCAA Men's Basketball Tournament held at KFC YUM! Center on March 26, 2023
Born and raised in Marin City, Trammell graduated from Saint Ignatius High School in San Francisco. He was honored as first-team All-West Catholic Athletic League performer his junior and senior years, according to the Aztec online roster.
Trammell made headlines after an emotional post game interview after he made a clutch free throw.
KTVU spoke with his father as he prepared to take on Florida Atlantic in the school's first-ever Final Four appearance. 
"This is his dream," said Damien Trammell, Darrion's father. "It's been amazing to witness."
Alongside their teammates, Calcaterra and Trammell fought hard over the past few weeks to land a spot in the final game. 
On Saturday, UConn beat Miami 72-59 in one final four game, and San Diego State pulled a 72-71 victory with a last second buzzer-beating shot in another match up.
Tip off for the final game is scheduled for 6:20 p.m. Monday.