Judge orders AG to release pre-2019 police misconduct files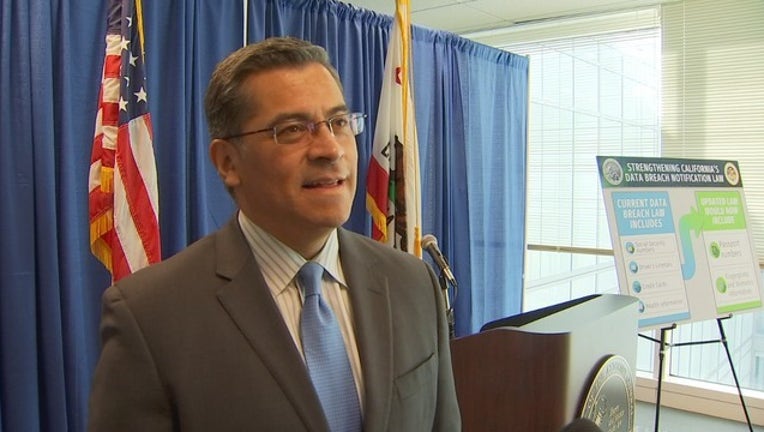 SAN FRANCISCO (AP/KTVU) - A San Francisco judge has ordered California's attorney general to release police misconduct records predating Jan. 1, when new transparency legislation took effect, and Xavier Becerra said he would now begin to produce such documents.  
San Francisco Superior Court judge Richard B. Ulmer, Jr. on Friday also rejected arguments by Becerra that his office should not have to release records of local law enforcement. Becerra had repeatedly said that he needed legal clarity before releasing the records, though other police departments in California, such as Vallejo, Emeryville, Rio Vista, Burlingame, Mountain View and others have already released many, if not all, of their documents.
Interactive map: Who is releasing SB 1421 documents and who is not
The documents that must now be made public are limited, but a first for California in the last 40 years. They include: Sustained findings if officers lied or had sexual relations with citizens on the job, and any uses of excessive force with great bodily injury. Oakland-based journalist Darwin BondGraham first reported that Becerra wouldn't release the records. 
The tentative ruling was a win for the First Amendment Coalition and National Public Radio member KQED-FM, which sued Becerra's office for records under the legislation. 
"Judge Ulmer's order sends the clear message that the Attorney General of all agencies is not above California law. Like every other police agency in the state, he must produce records of police misconduct covered by SB 1421, and can no longer delay by asserting, incorrectly, that some unnamed court must 'resolve' the issue of what SB 1421 means," said David Snyder with the First Amendment Coalition. 
California Attorney General won't release police transparency records
In response, Becerra's office said Friday it would release records from before 2019 but only those regarding Department of Justice officers. 
In a statement, Becerra said:  "Transparency and accountability in policing are fundamental components to building safe and secure communities for all Californians. With this court's ruling, my office now has much of the clarity we have sought in our efforts to appropriately follow the letter of the law. At the California Department of Justice, we know that the work does not stop here, and we will continue our efforts to strengthen the trust that must exist between peace officers and those they serve."
The judge ordered the attorney general's office to meet with the coalition and KQED to work out the logistics of releasing records. 
Ulmer said the 1st District Court of Appeal had already decided that the law is retroactive. He also dismissed the argument that making the attorney general provide records of local law enforcement would be burdensome.
Ulmer said lawmakers could not have been oblivious to the potential cost of carrying out the legislation, and "the people will likely be agnostic as to which tax-funded agency foots the bill." 
The Associated Press contributed to this report.