Judge reluctantly sentences ex-Dublin prison cook to nearly 2 years in sex abuse case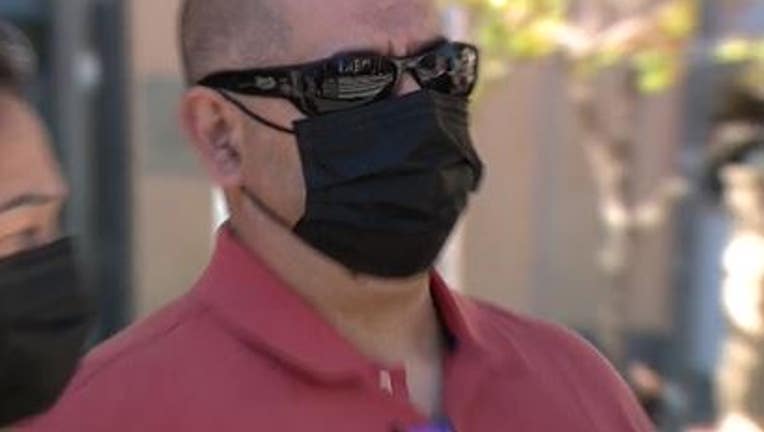 article
OAKLAND, Calif. - A federal judge reluctantly sentenced a former cook at the all-women's prison in Dublin to nearly two years behind bars, saying the punishment isn't nearly enough for a sex abuse scandal that has reached all the way to Congress.
"I'm not prepared to proceed with this sentencing," U.S. District Court Judge Yvonne Gonzalez Rogers said Thursday at the sentencing hearing of Enrique Chavez.  "It is not clear to me that even 24 months is enough. What is happening in Dublin is an extraordinary breach of trust." 
In the end, however, Gonzalez Rogers sentenced Chavez to 20 months in prison, after the prosecution reminded her that by law, she could only give him a maximum of two years. 
And because he had pleaded guilty to one count of abusive contact with an incarcerated woman in 2020, she had to lower that number. She did add a 10-year supervised release onto his sentence, adding that she will be watching him over that decade. 
Chavez was ordered to surrender on April 7. 
In court, the judge had chastised both Asst. U.S. Attorney Andrew Paulson for requesting a 16-month sentence, and Chavez's defense attorney, Steven Kalar, saying that his request for six months was a "non-starter." 
Gonzalez then lambasted the U.S. Sentencing Commission – none of whom were present – for what she feels is lax punishment for sexual abuse. 
"How are these guidelines so low?" she asked. "I sentence people for crack and cocaine for many more years. And this is so much worse in many ways."
For his part, Chavez stood quietly before her wearing jeans and a tan button-down.
Crying, he apologized to the victims and to his family. Six relatives were sitting in court, all of whom declined to be interviewed afterward. 
"I accept responsibility," he said. 
Chavez was a former kitchen worker who was convicted of grabbing one woman's breasts, kissing her and putting his hands down her underwear. There is surveillance video of Chavez kissing the woman and then kicking her in the butt, court papers indicate. But the judge and the public have not seen that video. 
Kalar had asked for leniency, telling the judge that his client was a former injured Marine who had an abusive father who harmed him as a baby and knocked his mother's teeth out.
Gonzalez Rogers responded that she too, comes from a poor military family, but that she took her oath the serve the public to heart. 
"You took an oath to protect [these women]," Gonzalez Rogers said. "Instead you abused them."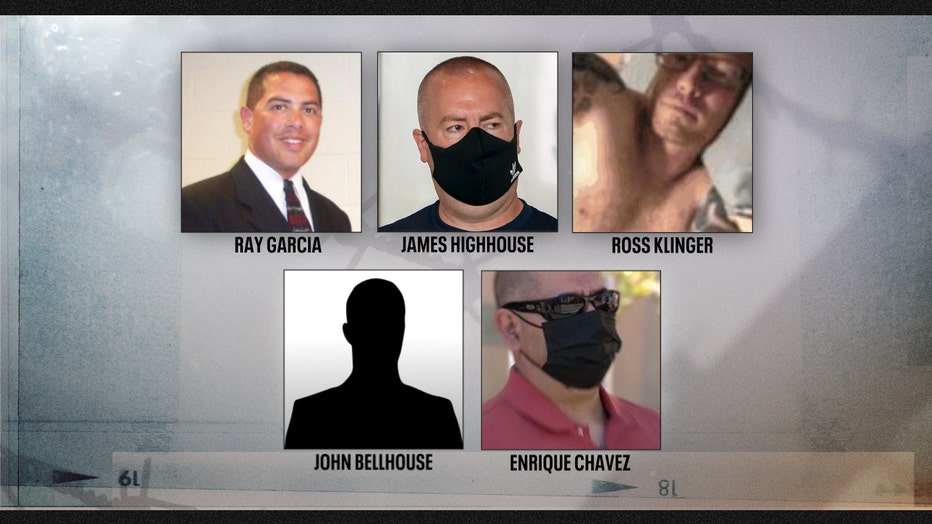 Five correctional officers at FCI Dublin, including the former warden, have been charges with sex crimes. 
One of Chavez's victims spoke in court, too.
Katrina told the judge that every time she hears the name "Chavez," she cringes and it's still very hard living at FCI Dublin.
When the judge asked her if things have gotten any better despite the Congressional focus on the prison, Katrina said no.
U.S. Sen. Jon Ossoff (D- Georgia) has been leading hearings on Capitol Hill trying to get the Bureau of Prisons to reform. 
"The executive staff has changed," Katrina said. "But nothing's actually being done to help us." 
FCI Dublin has had the most correctional officers of any prison in the United States charge with sex crimes. 
And Gonzalez Rogers noted that during the sentencing hearing. 
"What is happening in Dublin is subject of those hearings," she said. "I have read those reports. It is very rare for Bureau of Prison officers to be found out and prosecuted. And there are a series of those in the Bay Area." 
Chavez was the second of five correctional officers at FCI Dublin to be sentenced so far in the high-profile sex abuse case that's gotten the attention of U.S. senators trying to reform the Bureau of Prisons.
In August 2022, the prison chaplain, James Theodore Highhouse, was sentenced to seven years in prison, though he is now appealing the length of his term.
In February 2022, former officer Ross Klinger, a recycling technician, pleaded guilty to three counts of sexual abuse of a ward and is awaiting sentencing, which has been delayed several times and is now scheduled for June. 
That's also the same month that the trial for former officer John Russell Bellhouse of Pleasanton is set to start. He is charged with three counts of sexual abuse with a woman between 2019 and 2020.
Less than two months ago, a federal jury found former Warden Ray J. Garcia  – the highest ranking prison officer at Dublin –  guilty of eight counts of sexual abuse and lying to the FBI. 
Garcia is supposed to be sentenced in March, but his lawyer his since moved for a mistrial. 
Lisa Fernandez is a reporter for KTVU. Email Lisa at lisa.fernandez@fox.com or call her at 510-874-0139. Or follow her on Twitter @ljfernandez