Juvenile arrested after trying to hit officer with stolen car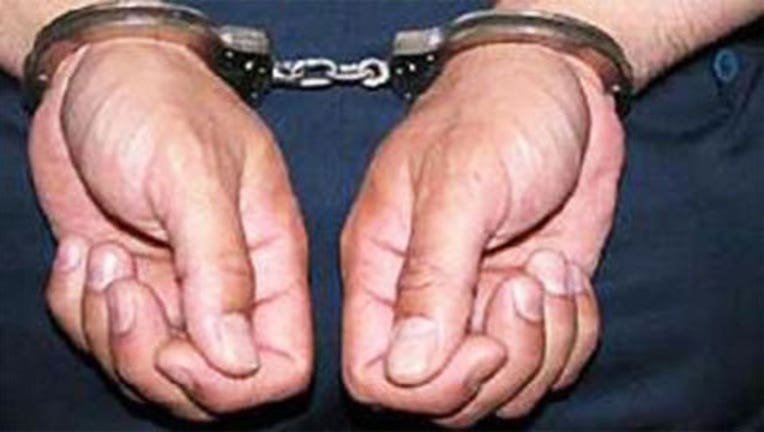 article
WATSONVILLE, Calif. (KTVU & Wires) -- Watsonville police arrested a 17-year-old boy on Sunday after he allegedly led them on a chase in a stolen vehicle, nearly running over an officer and hitting multiple cars along the way, according to police.
Police initially received a report of an attempted carjacking at 7:38 p.m. Sunday in the 200 block of Silver Leaf Drive. When officers arrived, the victims said the suspect had approached them while holding a firearm and demanded their vehicle.
Police said the victims then pleaded with the suspect not to harm them. The suspect appeared nervous and fled the area on foot without harming the victims or taking any property, police said.
With assistance from Santa Cruz County sheriff's deputies, police established a perimeter in the area but could not locate the suspect.
Then at 7:48 p.m., just a few blocks away from the attempted carjacking, police responded to reports of a vehicle theft at 305 Herman Ave.
Police said witness descriptions of the suspect matched those from the earlier attempted carjacking.
As officers were investigating the case at 10:56 p.m., they were dispatched to the scene of a hit-and-run involving the same vehicle that was stolen from the home on Herman Avenue, police said.
After an extensive search throughout the city, police said they finally found the suspect and the stolen vehicle near the corner of Jasmine Lane and Camellia Court at 11:18 p.m.
As officers tried to stop the driver, the suspect hit an unoccupied vehicle parked in a driveway of a home. The suspect then backed out of the driveway and kept driving while ignoring officer commands to stop, according to police.
The suspect then drove onto Camellia Court and struck two more unoccupied vehicles. When officers tried to stop him again, he continued to ignore their commands and drove toward where an officer was standing, attempting to run the officer over. The officer quickly maneuvered his body out of the way to avoid being struck and was not harmed, according to police.
The suspect drove out of the area and began heading north on Freedom Boulevard, police said.
The suspect sped and began to drive erratically, then made a sudden turn onto Green Valley Road, heading east. The fast turn caused the vehicle to hit a taxi that was stopped at the intersection, police said.
The driver of the taxi was not injured.
After the crash, the suspect continued to drive the vehicle, ending up in the rear parking lot of a Safeway store on Freedom Boulevard, where he crashed into a large storage container and the vehicle came to a stop, police said.
Police arrested the driver and took him into custody on suspicion of assault on an officer, evading police, vehicle theft and attempted carjacking.
The juvenile, a Watsonville resident whose name is not being released, was booked into county jail, police said.