Kayakers rescue hawk drowning in Tomales Bay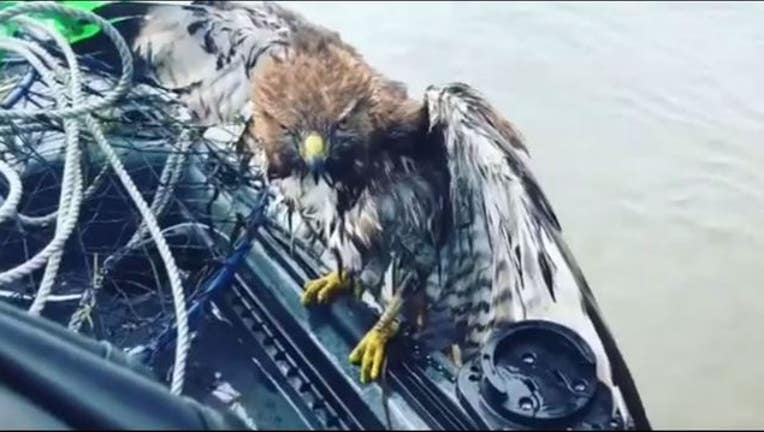 article
Matt Wells and Dana Scroggins were crabbing out near Tomales Bay in a kayak when they noticed a large hawk drowning nearby. 
The kayakers got close enough so the bird could climb onto the safety of the boat with a little help. 
The trio went into shore and contacted a Sonoma County wildlife rescuers. A crew came out to get the bird. 
Wells took video of his wayward passenger saying, "this guy was struggling in the Bay out here and I happened to see him and let him climb up on my boat. He has a messed up wing right now... he seems happy now."
In the video Wells soothes the bird saying, "calm down buddy, you're OK. Stay right there."
Wells tells KTVU the bird seemed a little scared, but thankful. 
He was told it's expected to make a full recovery and will be released back into the wild. 
It's unclear what initially caused the hawk to struggle in the water.