Kerr finishes second in NBA Coach of Year voting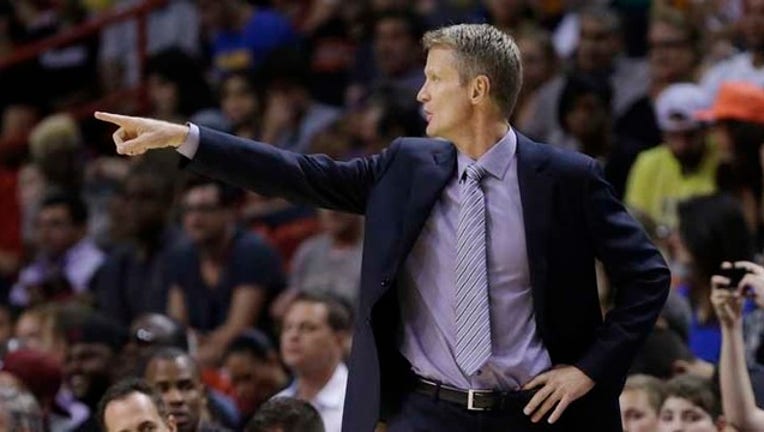 article
OAKLAND, Calif. (KTVU and wires) – Warriors rookie head coach Steve Kerr has had quite season – a NBA best regular record, a team record 67 wins and the team's first 2-0 start to the playoffs since 1989 -- but it wasn't enough to earn him NBA Coach of the Year honors.
Kerr finished second Tuesday to Atlanta's Mike Budenholzer in the media voting announced on Tuesday.
Jason Kidd, who starred at St. Joseph in Alameda and at Cal, of the Milwaukee Bucks was third with one first-place vote and 57 total points.
Coaches were awarded five points for each first-place vote, three points for each second-place vote and one point for each third-place vote.
Budenholzer led Atlanta to a 60-22 record in his second season, three games better than the previous team high of 57-25 set in 1986-87 and matched in 1993-94.
The Hawks earned both the No. 1 playoff seed in the Eastern Conference and a division title (Southeast Division) for the first time since 1993-94 -- the last season they had the NBA Coach of the Year in Lenny Wilkens.
Atlanta made the playoffs for the eighth consecutive year, the longest active streak in the East.
Only two Warriors coaches have won the NBA Coach of the Year – Don Nelson for the 1991-92 season and Alex Hannum for the 1963-64 season.