Killer whale dies after beaching itself on Fort Bragg beach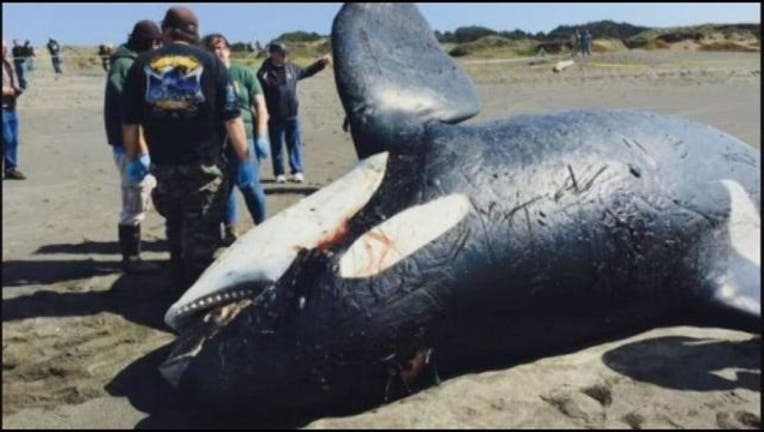 article
SAN FRANCISCO (AP) -- Wildlife officials say a killer whale has beached itself and died north of Fort Bragg in Mendocino County.
The San Francisco Chronicle reports the orca appeared on a beach Saturday morning in Fort Bragg, a town of about 7,000 people about 170 miles north of San Francisco.
Sheila Semans directs the Noyo Center for Marine Science in Fort Bragg. Semans says a necropsy found harbor seals in the whale's stomach in various states of digestion, meaning the mammal had recently been healthy enough to eat. But the cause of the animal's death may remain a mystery.
She says scientists and students have a rare opportunity to study the life and death of the big cetacean.
Last week, a dead sperm whale washed ashore in Pacifica. A cause of death could not be determined.