Lanes cleared after multi-vehicle crash, fire on Bay Bridge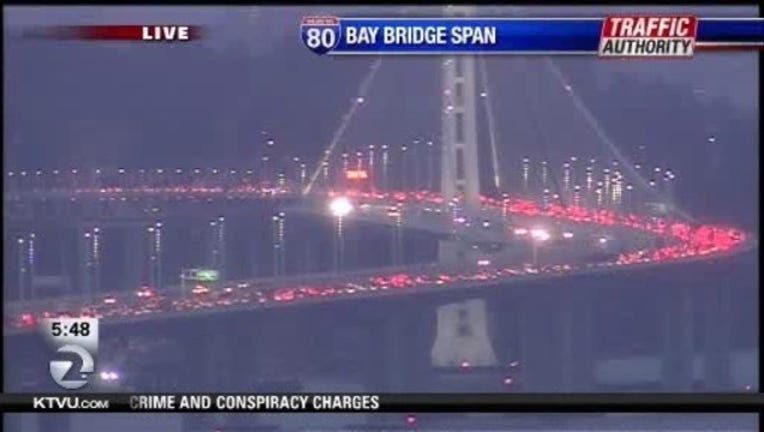 article
SAN FRANCISCO, Calif. (KTVU) – Traffic is slowly started to move again Wednesday morning after a multi-vehicle crash blocked three lanes of westbound traffic on the Bay Bridge.
CHP reported the crash at 5:34 a.m. and 10 minutes later three lanes of the bridge were shut down, creating a heavy traffic backup.
Thirty minutes after that crash, in a separate incident, a van caught fire on a dirt road just north of the Bay Bridge Toll Plaza sending a huge plume of smoke into the sky.
The two incidents resulted in a severe traffic back-up near the toll plaza and surrounding East Bay freeways.
Both scenes were cleared around 6:30 a.m.
CHP says someone was injured in the crash but have not released any further details.