Largo pastor denounces Trump's 's***hole' comments with VP Pence in attendance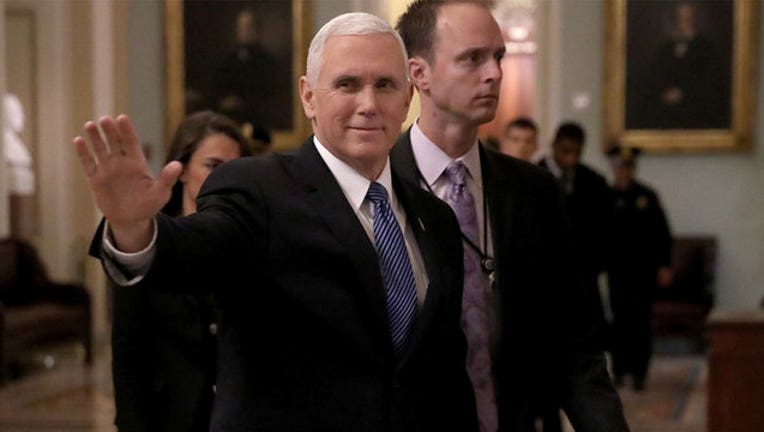 article
LARGO, Md. - During his Sunday sermon, Rev. Maurice Watson at Metropolitan Baptist Church, with Vice President Mike Pence in the audience, denounced President Trump's reported crude comments on Haiti and Africa.
Reports circulated last week that the president allegedly referred to immigrants from Haiti and "s***hole countries" in Africa when speaking on immigration reform during an Oval Office conversation.
Standing from the pulpit of the Largo church Sunday morning, Pastor Watson spoke on the comments as Vice President Pence sat in the front row.
"It is alleged that a hurtful, dehumanizing, visceral, guttural, ugly adjective and I cannot repeat in church -- and it was allegedly used to characterize some of the nations of Africa. And a statement was made that we ought to welcome people from Norway, more than we welcome people from Haiti," said Rev. Watson.
President Trump's comments, reportedly made Thursday during a discussion on immigration and DACA program recipients, have been scrutinized and have continued the debate among politicos, the media, and voters, and have revived allegations that the president is racist. 
The president offered a partial denial in public but reportedly defended his comments in private. When asked by the press Sunday evening, he said "I am not a racist. I am the least racist person you have ever interviewed."
"There are members of this church who are Africa and from Haiti," said Rev. Watson during his Sunday address. Watson told congregants he felt compelled to make his comments because he felt "led by God" and "because it is right."
(App users can find the video here)
Worshippers stood and applauded, as Watson went on to condemn the president's comments.
"I stand as your pastor to vehemently denounce and reject such characterizations of the nations of Africa. And of our brothers and sisters in Haiti. And I further say whoever made such a statement, whoever used such a visceral, disrespecting, dehumanizing adjective to characterize the nations of Africa. Do you hear me church? Whoever said it is wrong. And they ought to be held accountable."
New York Daily News reports Metropolitan Baptist worshipers said the vice president grew visibly red-faced as the Rev. Maurice Watson called Trump out for his comments.  However, the Associated Press reports Pence's office denied the Vice President's reaction in an email to reporters Monday.