Lawsuit accuses Uber of saving $500M annually by misclassifying drivers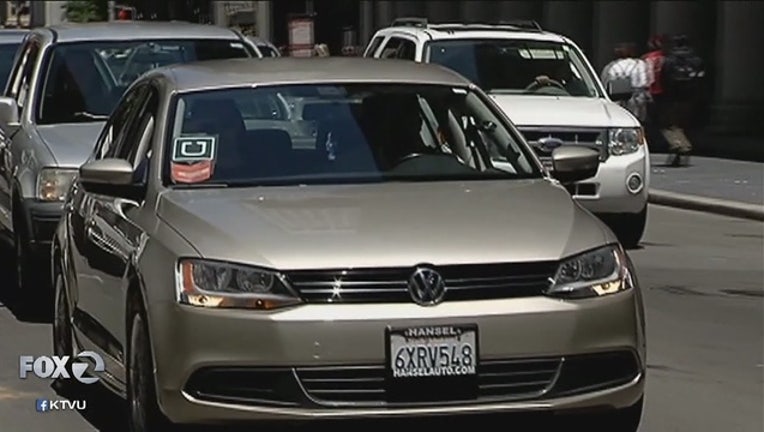 SAN FRANCISCO (BCN) A Los Angeles limousine company has sued Uber Technologies Inc. in federal court in San Francisco for unfair competition, alleging that the ride-booking company saves up to $500 million per year and hurts its rivals by failing to classify its drivers as employees.
Diva Limousine Ltd. argues in the suit filed on Monday that the ride-booking company is violating California labor and insurance laws by classifying its drivers as independent contractors rather than employees.
The alleged misclassification enables Uber to save the costs of paying drivers minimum wage, overtime, expenses and other benefits, amounting to a savings of up to $500 million per year for rides in California, the lawsuit said.
The suit asks for an injunction under California's Unfair Competition Law and triple financial damages under the state's Unfair Practices Act, which prohibits businesses from providing services below cost for the purpose of harming competitors.
"Uber prices its rides below cost for the purpose of injuring competitors," the lawsuit claims.
The company's "investors understand that Uber's purpose is to create a behemoth that counts customers in the millions and drives enough competitors out of the market that they will later be able to charge higher prices in the long run," the lawsuit alleges.
The lawsuit seeks to be certified as a class action on behalf of all transportation companies such as limousine firms that arrange rides in advance for California passengers and treat their drivers as employees.
A spokesman for San Francisco-based Uber did not immediately respond to requests for comment.
The company has contended since its founding nine years ago that its drivers are independent contractors who value the flexibility of that status.
Two attorneys for Diva, Ashley Keller and Warren Postman, said they believe the case will contribute to resolving the long-running dispute about whether Uber drivers are employees or independent contractors.
"We think we filed a very important lawsuit. This case may be a very good vehicle for the court to apply the test of who is an employee under California law," Keller said.
The lawsuit cites an April 30 decision in which the California Supreme Court narrowed the definition of an independent contractor.
The state high court said California workers must meet all of three standards in order to be classified as independent contractors.
The three criteria are that workers are "free from the control and direction" of the hiring company; perform work that is "outside the usual course of the hiring entity's business"; and are customarily engaged in an independently established occupation or business.
Although the lawsuit's claims are based on California law, it was filed in federal court because some companies in the proposed class are out-of-state and make ride arrangements for their clients with associated companies within California, the attorneys said.
Uber has stated it had 148,000 active drivers in California at the end of 2017, the lawsuit said.