Livermore officers find cat shot with arrow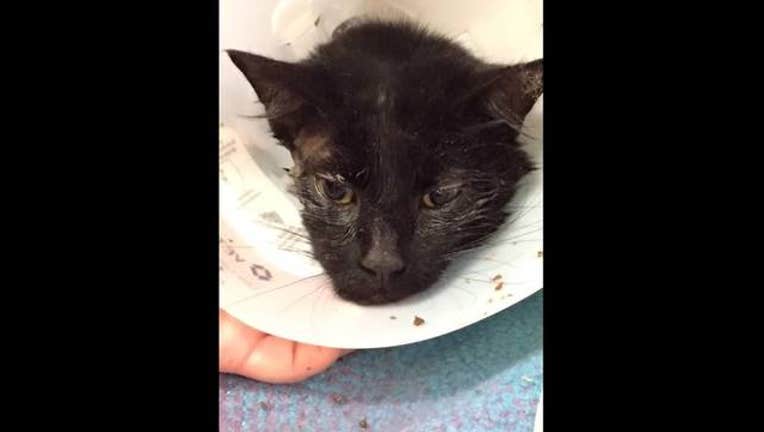 article
LIVERMORE (BCN) - Police are asking for the public's help to find someone who shot a cat with an arrow last week in Livermore.
Animal Control officers found the cat Thursday in the yard of a home on Honeysuckle Road with an arrow sticking through it, according to police spokeswoman Traci Ribiejo.
The cat did not live at the home and although it had a microchip implanted, the microchip led back to the original shelter from where the cat had been adopted, Ribiejo said.
The cat was taken to an animal hospital for surgery and is recovering at a shelter, according to Ribiejo.
Police have not identified the cat's owner and are asking the public to contact them if they recognize the animal.
On June 4, officers investigated a similar incident in which a cat had been shot at with a pellet gun on Yosemite Drive. In that incident, the cat needed surgery costing about $6,000, Ribiejo said.
Police, however, do not believe the two incidents are related.
Anyone with information about the recent shooting involving an arrow or with information about the cat's owners is asked to call police at (925) 580-9665. Callers have the option to remain anonymous.