Livermore police name suspect in fatal shooting at Granada Bowl
LIVERMORE, Calif. - Livermore Police asked for the public's help Monday finding the suspect in the fatal shooting at Granada Bowl over the weekend.
The suspect has been identified as 27-year-old Roger Aleman Garcia, a convicted felon with extensive criminal history, police said.
Garcia is suspected of shooting and killing 28-year-old Antonio Vargas of Livermore during a fight at the bowling alley's bar Saturday night.
Vargas was with a group of friends at the bar area of Granada Bowl, when they got into a verbal altercation with Garcia. The altercation led to a physical fight, ending with Garcia pulling a handgun and shooting Vargas and Vargas's 28-year-old friend from Livermore.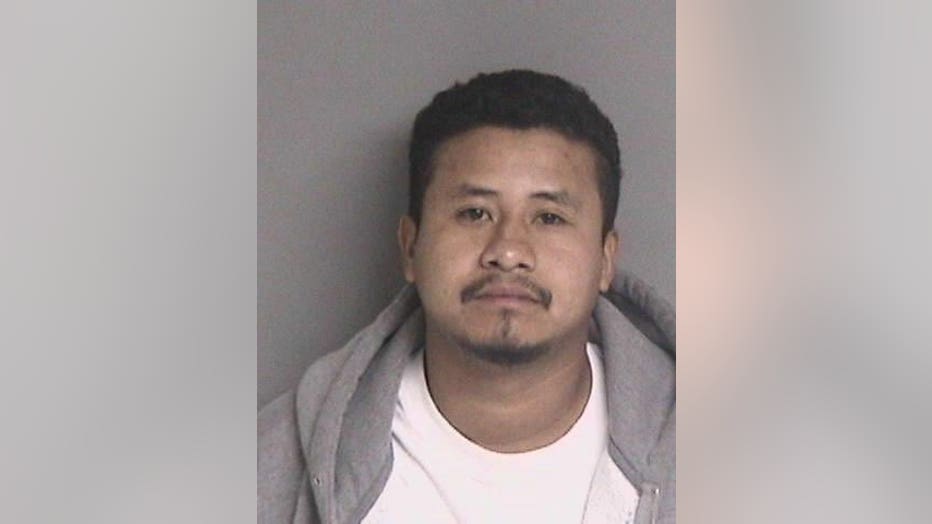 Livermore police released this photo of the suspect in the fatal bowling alley shooting on Saturday. They said they need the public's help finding the 27-year-old identified as Roger Aleman Garcia.
ALSO: Granada Bowl to open again following deadly shooting
KTVU spoke to the family of the victim who was killed. They said he was an immigrant who had just started his own business. 
It was supposed to be a fun night bowling with friends, but it ended with gunfire ringing out at the bowling alley. 
Through a Spanish interpreter, Jose Antonio Vargas said he is heartbroken about losing his only child. He says he bears no ill will against the suspect. 
The interpreter said he feels a sense of compassion for the suspect because he will end up answering for what he did. 
He said his son came to the U.S. when he was 3-years-old, a proud 'Dreamer'. 
"They brought him over at a young age. He was a DACA recipient and just like many others, he wanted to start his own business, so that's why he and a friend started their own carpet cleaning business," the father said. 
One of the victim's carpet cleaning vans sits outside the family's home. He had started the company several months ago and was hoping to buy a house. 
His grieving family is now collecting donations for the first time Monday afternoon after the shooting which sent families running for cover. An 8-year-old girl at a birthday party took cover in a garage and her panicked family couldn't find her at first.  
During the shooting, Garcia's 30-year-old friend from Livermore was also struck by gunfire, officials said.
Vargas died at the scene. 
Life-saving measures were performed on the other two victims, and they were rushed to a local hospital.
Livermore police served several search warrants looking for Garcia, but he remains at large.
He is considered armed and dangerous they said.
Anyone with information on the suspect's whereabouts is urged to call the Livermore Police Department's anonymous tip line at (925) 371-4790. 
Livermore Police said they are offering a reward for information leading to the arrest of Garcia.
A gofundme has been organized on behalf of the family.