Man arrested after shooting at officers charged with teen's murder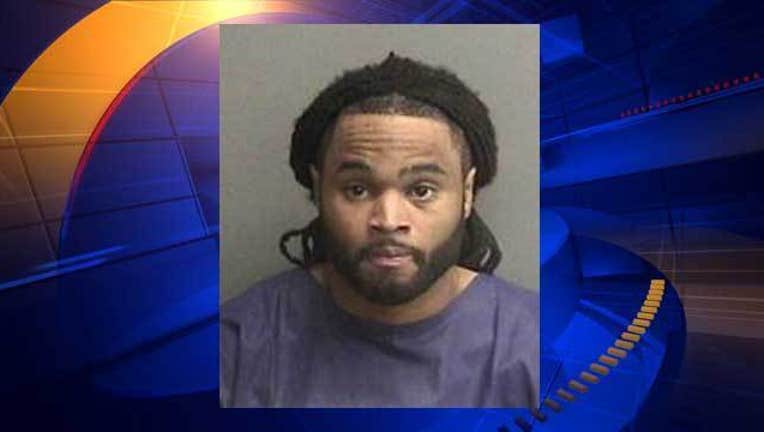 article
OAKLAND, Calif. (KTVU and wires) -- A San Leandro man arrested after an exchange of gunfire with Hayward police in March has been charged with the murder of an Oakland Technical High School student hours earlier, according to the Alameda County District Attorney's Office.
Prosecutors filed an amended criminal complaint charging Donald Higgins, 28, with the murder of 14-year-old Davon Ellis on Feb. 28.
Higgins is also charged with seven counts of attempted murder for allegedly shooting at the friends Davon was walking with that evening and shooting at a car full of people in Hayward later in the night.
For allegedly shooting at Hayward police officers who tried to stop him early the next morning, he is charged with two counts each of attempted murder of a police officer and assault with a firearm on a police officer.
Higgins is in Santa Rita Jail without bail and is next scheduled to appear in court for a plea hearing on May 13, according to jail records.
He is accused of shooting at Davon and two of his friends as they were walking on the sidewalk in the 3300 block of Brookdale Avenue at 7:50 p.m. on Feb. 28. Davon was struck by the gunfire and taken to a hospital where he died, police said.
Less than two hours later, at about 9:30 p.m., Hawyard police responded to the area of Mission Boulevard and Harder Road on reports of a shooting.
They found five victims at the California State University East Bay campus who said a man in a white Infiniti SUV had fired two rounds at their car. None of the victims were injured, but there were two bullet holes in the car's passenger-side door, according to Hayward police.
Just before 2 a.m. on March 1, Hayward police spotted a white 2004 Infiniti FX that matched the description provided by the shooting victims. They followed the vehicle while waiting for backup until it suddenly pulled into a parking lot on D Street just south of Meek Avenue, police said.
Higgins got out of the Infiniti and allegedly opened fire on the Hayward officers. One officer returned fire and Higgins fled into nearby yards, police said.
As he fled, he briefly encountered another officer and fired at least one more round at him, according to police. No officers were hit by the gunfire but a patrol car's headlight was shot out.
Hayward police set up a perimeter to search for Higgins and spent the next 12 hours doing a yard-to-yard search of the neighborhood. The officers eventually discovered his brother and mother lived in a residence next to the parking lot where he had fled. His mother told police Higgins was inside the home, police said.
After a brief standoff, Higgins ran from the home's back door and toward a backyard fence. Police used a stun gun to subdue and arrest him, according to police.
Police searched the home where he'd been hiding and found a loaded Glock 9mm handgun with a 30-round magazine. The gun's bullets matched casings recovered at both Hayward shooting scenes, police said.
He was arrested and quickly charged with shooting at the officers. While in custody, Oakland police investigators connected him with the shooting that killed Davon, a ninth-grade student at Oakland Tech.
Oakland police Chief Sean Whent said on March 5 that investigators had identified a person of interest in Davon's murder, but did not identify the person. No suspect in Davon's murder was identified until today.
Oakland police investigators have not elaborated on how they connected Higgins to that shooting, except that "evidence and statements" indicate Higgins was the person who shot Davon.