Man dies after multi-vehicle crash closes lanes on I-580 in Castro Valley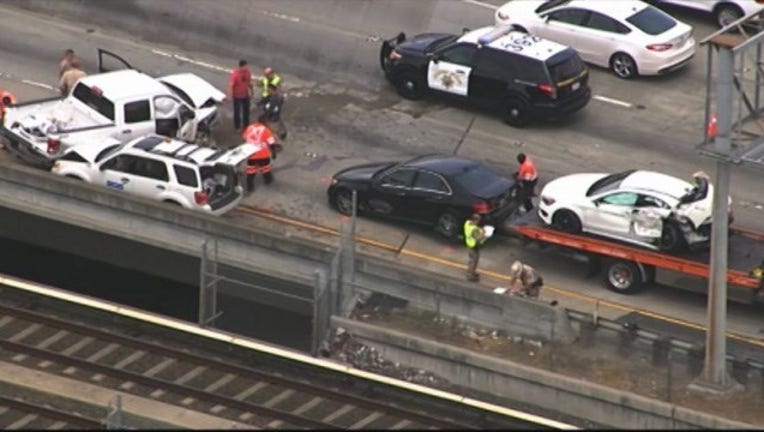 article
The accident happened at around 10:30 a.m. near the Strobridge exit and caused a major back-up.
The highway patrol says the pile-up began when a white pick-up truck rear-ended a Mercedes as traffic was slowing.
The person who died was a passenger in the Mercedes. A total of five vehicles were involved with reports of a few other minor injuries.
The CHP is investigating the cause of the accident, but officers said drugs or alcohol were not a factor.