Man shot, 2 detained in Oakland shooting near Lake Merritt BART station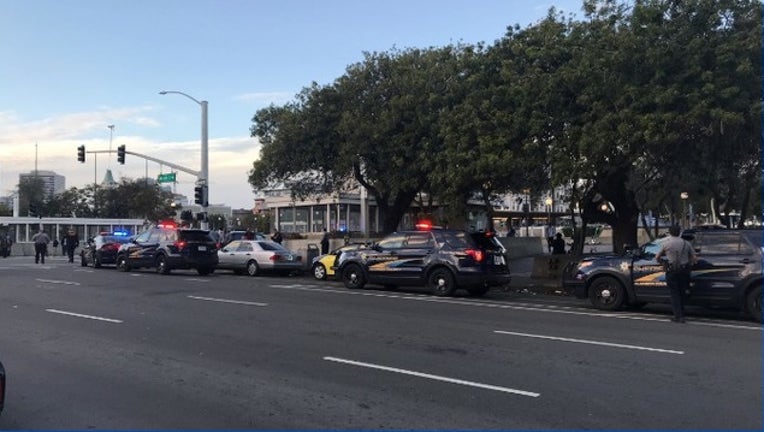 article
OAKLAND (BCN) A man is being treated for gunshot wounds at Highland Hospital in Oakland after he was shot near the Lake Merritt BART station in Oakland Wednesday afternoon, police said.
Alameda County sheriff's deputies were in the area of Ninth and Jackson streets, about a block from the Lake Merritt station, when they heard gunshots at about 4:15 p.m. today and they found the male victim suffering from a gunshot wound, Oakland police said. Deputies then detained two suspects in the shooting nearby at Eighth and Oak streets, according to police.
Alameda County sheriff's spokesman Sgt. Ray Kelly said the deputies were in the area because they are assigned to the Peralta Community College District, which includes nearby Laney College in Oakland, and were on routine patrol when they heard the gunshots.
"We couldn't have been more timely in responding to the shooting," Kelly said. "We're very proud our guys were there at the time and were able to prevent anyone else from getting hurt."
Although the sheriff's deputies were the first officers to respond to the shooting, Oakland police will lead the investigation into it, according to Kelly.