Man shot and killed in San Francisco, police investigating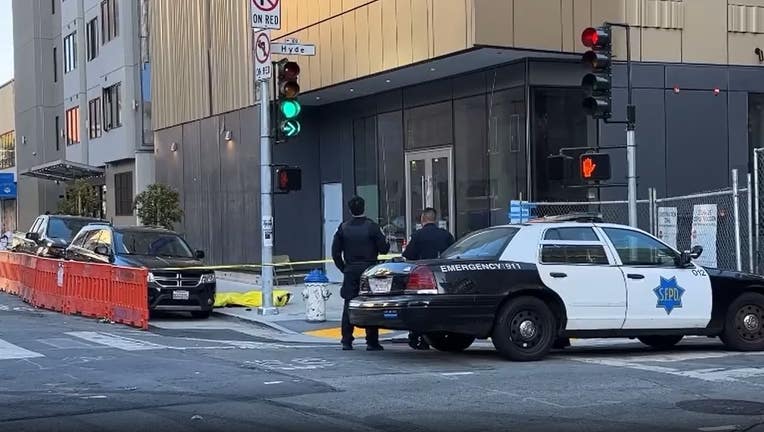 article
SAN FRANCISCO - San Francisco Police Department are investigating a homicide Friday. A man was shot and killed in the Tenderloin District in the area of Golden Gate Avenue and Hyde Street. 
Police said officers responded to the location of the shooting at around 6:11 p.m. 
Arriving officers found the victim suffering from an apparent gunshot wound. Despite life-saving measures, the victim died at the scene, police said. 
Police said witnesses told them that an unknown suspect fled the scene after the shooting. 
The victim has not been identified. 
Police did not say if they had a suspect description. It is not known what led to the shooting. 
A KTVU viewer said the area remained blocked as the evening wore on due to the police investigation. As a result there is traffic congestion along Turk, Eddy, and Polk streets. 
SEE ALSO: CHP, National Guard launch fight against SF's fentanyl crisis on Monday
Two days earlier, a man was found shot one block away in the middle of the afternoon. Police did not have an update on the victim's condition in that shooting. 
We will update this story as we learn new details.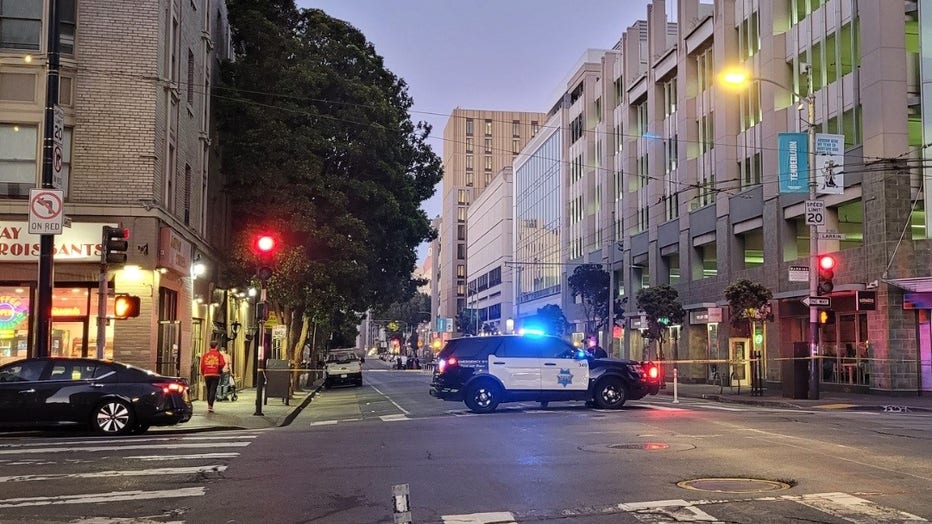 SFPD investigating Tenderloin homicide shooting. July 21, 2023.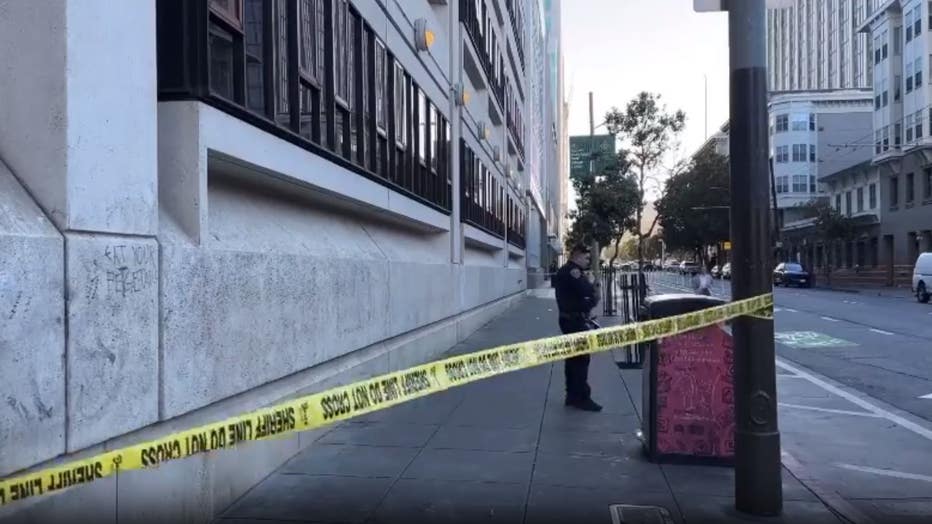 SFPD investigating a Tenderloin homicide as a result of a shooting.