Man who beat Bryan Stow asks federal court for leniency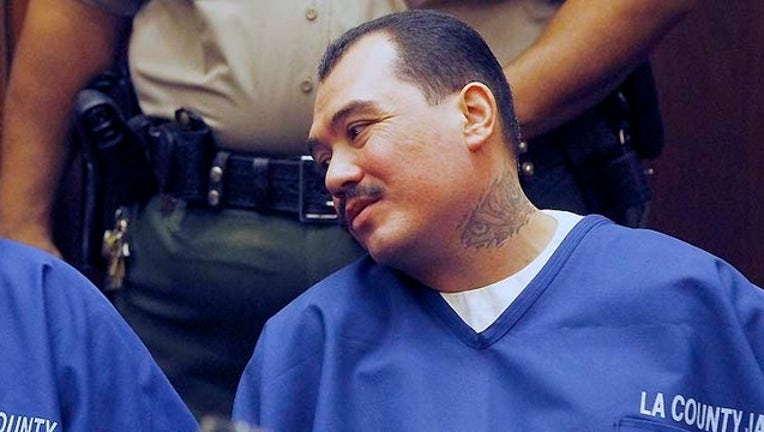 article
LOS ANGELES (AP) -- A man who smirked as he was sentenced in the savage beating of a San Francisco Giants fan outside Dodger Stadium wants a federal judge to spare him from another lengthy prison sentence for an unrelated gun crime.
Louie Sanchez's handwritten letter prays for mercy in the crime discovered as police investigated the 2011 attack on baseball's opening day that left Bryan Stow with permanent brain damage.
"The outcome of the situation I don't wish upon nobody," Sanchez wrote in his letter to Judge Fernando Olguin. "Unfortunately, Mr. Stow got hurt and I send my deepest sympathy to Mr. Stow & his family."
Sanchez, 32, faces up to 10 years in prison when sentenced Thursday afternoon for being a felon in possession of firearms.
Assistant U.S. Attorney Max Shiner wants Sanchez to serve nearly eight years in federal prison after he wraps up an eight-year state prison sentence for mayhem in the beating of Stow.
In addition to a lengthy criminal record that includes spousal abuse, firearms offenses and drunken driving, Shiner cited the Stow case for its "depravity and brutality."
"Congress's intent in keeping firearms out of the hands of someone whose conduct 'threatens community peace' could hardly be better exemplified than by an individual who would punch a man from behind, knocking him to the ground, and then repeatedly kick the man while he appeared to be unconscious," Shiner wrote.
The Stow beating focused attention on security at the Los Angeles stadium and led to a $14 million jury verdict against the Dodgers for the former Santa Cruz paramedic and his family.
Stow is not directly connected to the federal case and wasn't expected in court.
Police investigating the beating found a semi-automatic rifle, other weapons and ammunition belonging to Sanchez at the Rialto home of his friend and co-defendant, Marvin Norwood.
In a jail recording, Norwood told Sanchez: "They got the guns. There ain't no getting around that."
Sanchez replied: "You sure they got the heats? ... I'm just gonna tell them they're mine. ... I'm sorry, man."
Norwood, 34, was transferred to federal custody after serving four years in prison for Stow's beating. Prosecutors are seeking a 4½-year term when he's sentenced on an identical charge in two weeks.
Sanchez said in his letter that he thinks he's not a bad man but has made bad choices that have cost him precious time with his teenage son. He said he was raised well and has no one to blame but himself.
His tone of contrition is in contrast to his countenance at sentencing last year when he smirked as a judge rebuked both men. Los Angeles Superior Court Judge George Lomeli called him a coward and admonished him for showing no remorse.