Man who shot Oakland police officer gets 57 years to life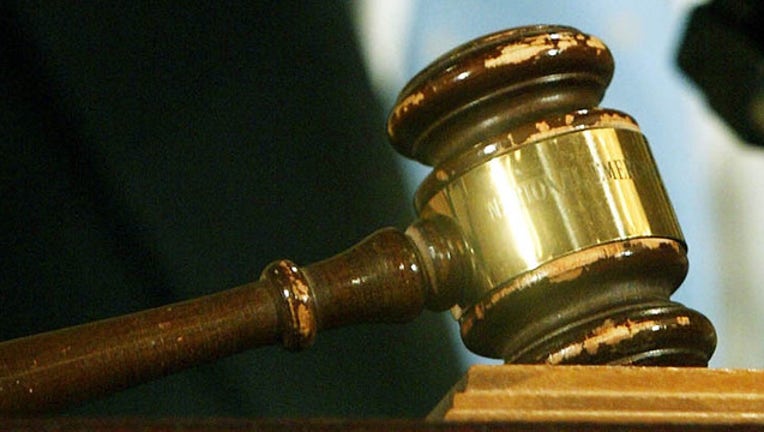 article
OAKLAND, Calif. (KTVU and wires) -- A 32-year-old man was sentenced Wednesday to 57 years to life in state prison for his conviction for two counts of attempted murder and other charges after he shot a police officer and shot at another man in East Oakland two years ago.
Prosecutor Patrick Moriarty said during the trial of Nathaniel Cook last month that even though Cook may have mental issues, "he knew what he was doing" during what Moriarty described as "a three-minute crime spree" in the area of 48th Avenue and East 12th Street at about 5:45 p.m. on Jan. 25, 2013.
Moriarty said Cook was armed with a semi-automatic gun when he stole a bicycle belonging to Hector Arreola, then shot at a second man, Jose Antunez, who tried to stop him, shot and wounded Oakland police Officer D'Vour Thurston and pointed his gun at another man.
Antunez wasn't injured in the incident.
In addition to one count of the attempted murder of a peace officer for shooting Thurston and one count of attempted murder for shooting at Antunez, Cook was convicted of second-degree robbery, shooting at an occupied vehicle and two counts of assault.
He also was convicted of a misdemeanor count of brandishing a firearm for allegedly pointing his gun at a cab driver who drove by the crime scene.
After Cook was convicted, Alameda County Superior Court Judge Allan Hymer conducted a sanity phase in which he found that Cook was legally sane at the time of the crimes.
Jurors in the case watched videos of the incident that were taken by security cameras at multiple businesses in the area.
Cooks' attorney Barbara Thomas admitted in her closing argument that Cook was the suspect depicted in the videos and said there was no question he was involved in the incident.
But Thomas said the key issue in the case was Cook's state of mind at the time and whether he had a specific intent to kill Thurston and Antunez.
After Cook was sentenced Wednesday, Thomas said she still doesn't think Cook is legally culpable for the acts he committed because "he was not aware of what was going on."
Thomas said Cook "was in a full-blown state of paranoia that was triggered by his past use of drugs."
Moriarty said Thurston and another police officer, Rochard Holton, were in the vicinity of Cook's crime spree because they were investigating a hit-and-run. They heard the gunshots that Cook fired at Antunez and responded to the scene in separate patrol cars.
Thurston was the first to arrive and Cook, who was hiding behind a car, fired at least two shots at the officer, one of which struck him in his left thigh, Moriarty said.
Holton arrived a short time later and fired three shots at Cook but missed, the prosecutor said.
Cook then put his hands up and surrendered, according to Moriarty.
Thurston, 43, testified during the trial that he retired shortly after the incident.
Moriarty said Thurston still has a bullet in his leg and can't exercise to the same extent he did before he was shot.