Man, woman, dog rescued after car careens off Highway 17 embankment
SANTA CRUZ, Calif. - Two people and a dog were rescued Tuesday night during the pouring rain on Highway 17 near Santa Cruz when their car careened about 50 feet down an embankment.
Video taken at the scene shows Santa Clara County firefighters assisting a woman and a man up the wet hill about 11:30 p.m. with ropes. A black dog was also taken to safety by a firefighter. Both people were able to walk on their own. 
Battalion Chief Bill Murphy said that both people did not want to be taken to the hospital. 
He said he didn't know why their car veered off the road near Redwood Estates in the southbound direction, and that the California Highway Patrol would be investigating that. 
Murphy said that it was raining heavily when the accident occurred and he warned that drivers should slow down during these conditions.  
Highway 17 didn't reopen until 2 a.m. Wednesday. 
Driving to Santa Cruz from the Bay Area on Highway 17 has been especially treacherous lately.
A large pothole opened up earlier Tuesday evening, causing at least nine cars to have flat tires.
And on Monday, a mudslide closed the highway for hours.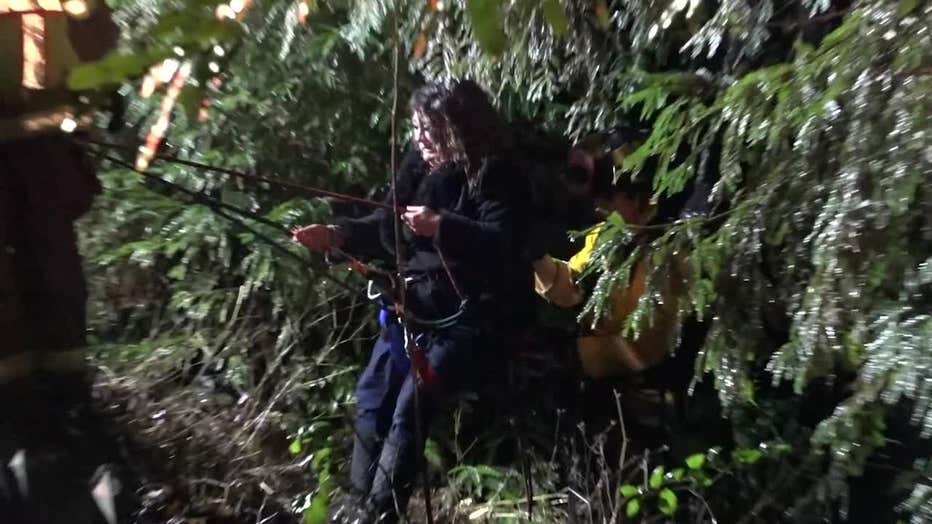 A woman climbs up an embankment on Highway 17 after her car careened down the hill. Jan. 10, 2023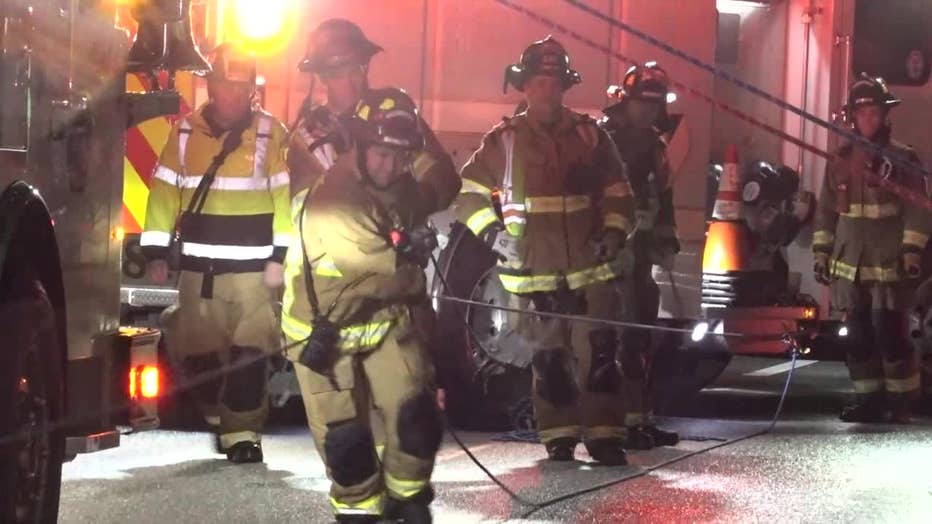 Santa Clara County firefighters rescue a man, a woman and a dog on Highway 17 after their car careened down the hill. Jan. 10, 2023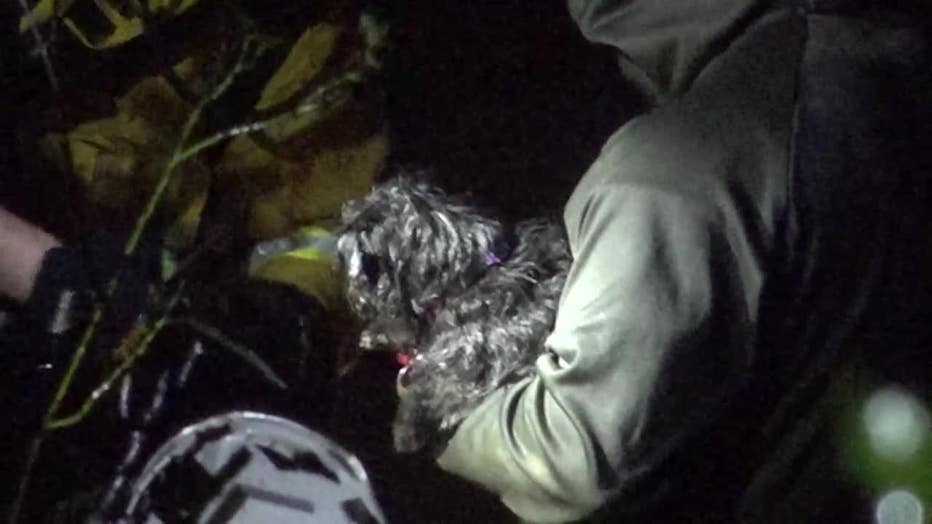 A black dog was rescued on Highway 17. Jan. 10, 2023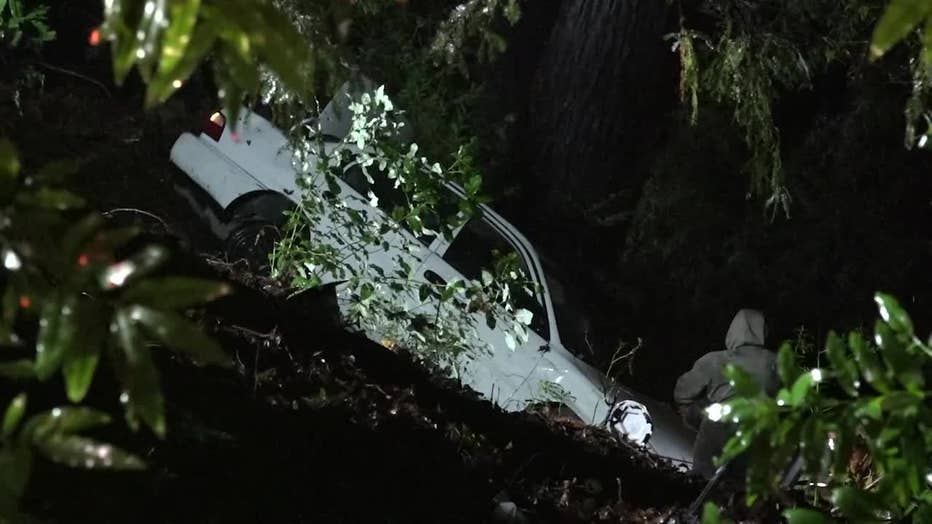 A car careened down the embankment on Highway 17 at Redwood Estates. Jan. 10, 2023