Mass shooter restored to mental competency in 2012 Oikos rampage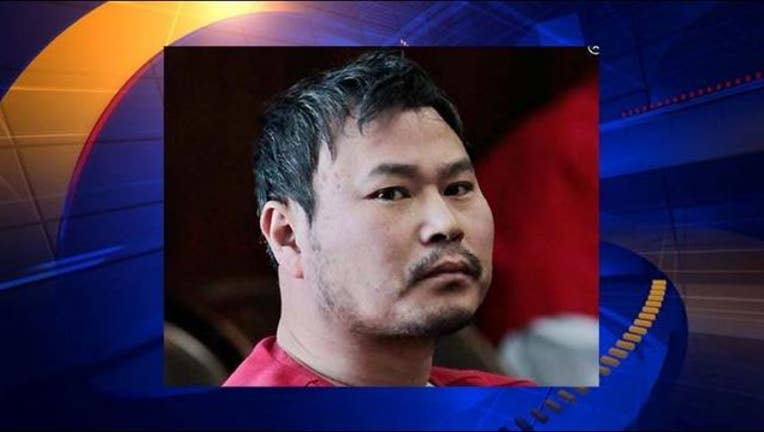 article
OAKLAND (BCN)--The man who's charged with seven counts of murder and other charges for a shooting rampage at Oikos University in Oakland in 2012 has been restored to mental competency, the attorneys in his case said today.
However, the attorneys declined to comment on what the next step will be in the long-running legal odyssey for One Goh, 48, such as whether he will now stand trial.
Speaking outside court after a brief hearing at which reports about Goh's mental health were submitted, the attorneys said the next step will be decided when Goh returns to Alameda County Superior Court on
Wednesday. Court records indicate that he's scheduled to enter a plea at that time.
Goh is charged with seven counts of murder, three counts of premeditated attempted murder and the special circumstance allegations of committing a murder during a kidnapping and committing multiple murders for
the shooting at Oikos, a Christian vocational school located near Oakland International Airport, on April 2, 2012.
Prosecutors say Goh had dropped out of Oikos several months before the shooting and wanted his tuition refunded and targeted an administrator who wasn't present on the day of the shooting.
But criminal proceedings against him were suspended on Oct. 1, 2012, after his lawyers questioned his mental competency to stand trial. On Jan. 7, 2013, a judge ruled that he was incompetent, citing reports by two
psychiatrists who examined him. He was moved to Napa State Hospital a few months later.
However, in July 2015 a forensic psychologist at the Napa facility found Goh competent to stand trial so a judge ordered that he undergo a competency hearing.
But in December 2015, at the end of a hearing that spanned eight days over two weeks, Alameda County Superior Court Judge Gloria Rhynes ruled that he was still mentally incompetent to stand trial.
Rhynes said Goh, a Korean national, suffered from schizophrenia and was unable to assist his lawyers in a rational manner.
Rhynes' ruling meant that Goh remained at a psychiatric treatment facility such as Napa State Hospital to continue getting treatment.
However, jail records indicate that Goh is now being held at the Santa Rita Jail in Dublin.
At Goh's competency hearing in 2015, prosecutor Stacie Pettigrew, who's no longer involved in the case, argued that Goh "absolutely has the ability to rationally choose to assist his counsel if he wanted to, but he
chooses not to do so because he views himself as guilty and wants to be punished."
But Rhynes said she believes Goh's "thinking is based on delusional beliefs so his defense strategy choice is not rational."
Rhynes cited a psychologist who testified that Goh's defense strategy is "illogical" in that he wants to plead not guilty but also wants to get the death penalty.
The judge said Goh apparently wants to have a trial so he can have "a platform" to place the blame for the shooting on the university, not himself.
Killed in the shooting were students Lydia Sim, 21, Sonam Choedon, 33, Grace Kim, 23, Doris Chibuko, 40, Judith Seymour, 53, and Tshering Bhutia, 38, as well as Katleen Ping, 24, who worked at the school.