Mayor Farrell to appoint county clerk to fill vacant seat on Board of Supervisors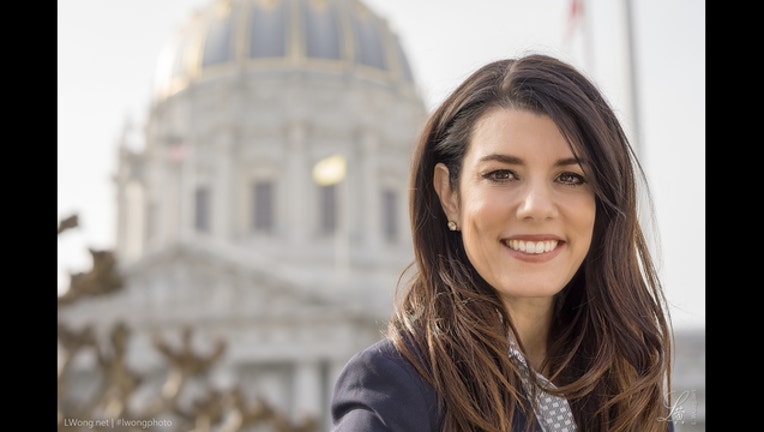 article
SAN FRANCISCO (BCN)-- San Francisco Mayor Mark Farrell today is announcing the appointment of County Clerk Catherine Stefani to his former District 2 seat on the Board of Supervisors, filling the vacancy left after his appointment by the board as interim mayor last week.
Stefani, a Cow Hollow resident, spent nine years serving as Farrell's legislative aide before being appointed county clerk last year. She has also worked as a deputy district attorney for the Contra Costa County District Attorney's Office and as a policy analyst and aide for San Jose Vice 
Mayor Cindy Chavez and state Assemblyman Herb Wesson.
She is also the spokesperson for the San Francisco Chapter of Moms Demand Action for Gun Sense in America and serves on the board of directors for the Homeless Prenatal Program.
"For nearly a decade, Catherine has been working inside and outside of City Hall to make District 2 safer, stronger and healthier for everyone," Farrell said in a statement. "Her track record speaks for itself." 
Farrell was expected to term out of his District 2 seat in January 2019 before his appointment as mayor, and several candidates have already said they planned to run for the board seat this November, including Kat Anderson, Schuyler Hudak and Nick Josefowitz.
Farrell's early departure and Stefani's appointment are likely to change the dynamics of the election.
Prior to Farrell's announcement, Supervisor Malia Cohen had said she planned to introduce a resolution at today's board meeting calling for the appointment of a "caretaker" supervisor to the District 2 seat, meaning someone who is not seeking election, so that the appointee would not have the advantage of incumbency.
The resolution echoed similar language used by the board's progressive supervisors when they voted last week to oust Board President London Breed as acting mayor and replace her with Farrell.
Breed is running for mayor against progressive candidates Mark Leno and Supervisor Jane Kim, while Farrell, who usually sides with the board's more moderate faction, had already said he would not be running. 
"We should hold each office to the same standard," Cohen said. "This is about principle and good governance. A level playing field in the Supervisorial races is no less important than in the Mayoral race."
Farrell planned a news conference for this morning in the Marina District to announce the appointment.