Mega dot coms, online stores going brick and mortar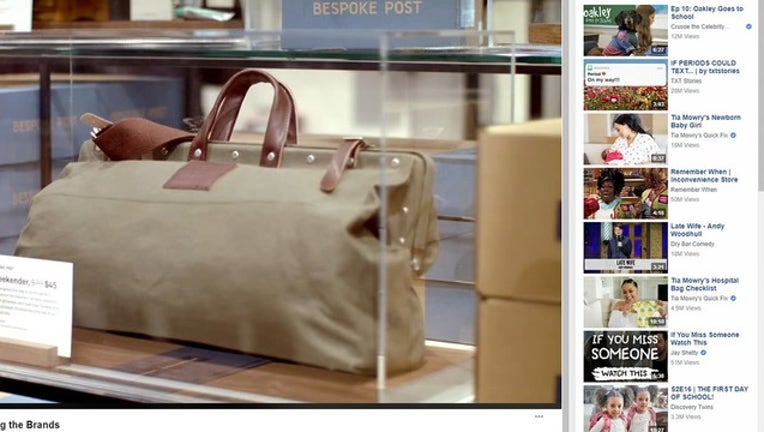 article
OAKLAND, Calif. (KTVU) - The U.S. Commerce Department says last year, online purchases represented 13% of total retail sales; meaning, 87% of purchases were made in old fashioned brick and mortar stores. Despite the closings of many traditional retailers, famous internet brands are popping up and trying to cash-in.
This week, Facebook announced that it's opening up pop-up kiosks it rented in nine Macy's nationwide, including the Bay Area's Hillsdale Mall store.
The pop-ups, open until mid-February, will feature products from a hundred brands and online businesses with neither Facebook nor Macy's taking any proceeds from the sales. But, if the products sell well, Facebook expects the start ups will advertise on Facebook.
Recently, Kroger's, the nation's largest grocery chain, announced that it will open up Toys 'R' Us pop-up Geoffrey's Toy Box kiosks in 600 stores in 30 states.
"Having pop-up shops within a big retail environment, kind of satisfies everything for consumers, so they get that freshness, that newness," said Consumer Psychologist Kit Yarrow. 
Last year, Amazon acquired the 579 store Whole Foods Market chain where it now also sells and delivers online products.
Amazon has opened a half dozen partially-automated Amazon Go grocery stores with cashier or self-checkout; including one in San Francisco with another one coming. Now it's opening it's 4-star stores, one already in Berkeley, where highly rated online products can be purchased on the spot. Amazon has also gone into bookstores such as its Walnut Creek store.
Google has opened up so-called tech device "Hardware" stores in New York and Chicago.
Wayfair, a furniture online retailer, is opening up stores in Massachusetts, New Jersey and Kentucky.
"In fact, when brick and mortar stores open up, online sales of that same retailer increase. And, it's a way for people to be exposed to new products. It's a way for people to connect with the brand and it's a much more exciting way for consumers to shop. They love it," said Yarrow.
At the far extreme: In New Zealand, an exotic car dealer is opening moveable pop-up dealerships to sell super cars including Lamborghini's Bentleys, Aston Martin's and McLarens.
So, whether it's the mega dot coms having learned something form the success of the Apple stores, or perhaps it's a direct challenge into the face of traditional  retailing, or perhaps they're concerned that one day online shopping may lose its cache, the fact of the matter is, the mega dot coms have a real place in brick and mortar now.