Mexican congressman climbs border fence to prove a point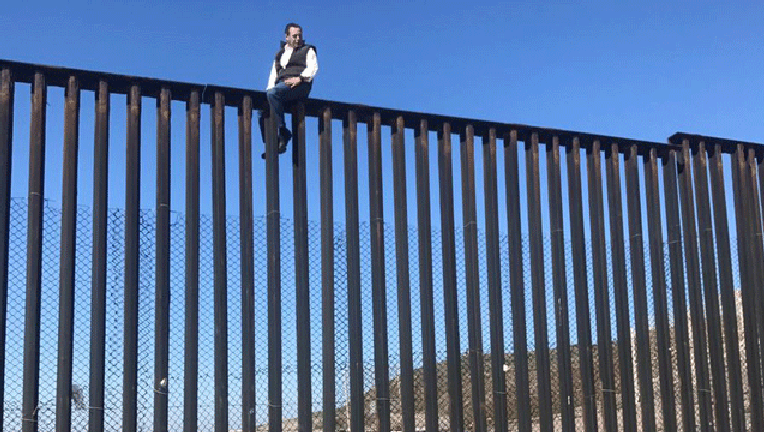 article
A Mexican congressman has gone to new heights to mock President Trump's plans for a "big beautiful wall," in a stunt designed to show how easy it is to climb the oft-touted structure.
"I was able to scale it, climb it, and sit myself right here," Braulio Guerra, a representative from the state of Querétaro, said in a video, as he sat atop a 30-foot-high fence along a Tijuana beach.
"It would be simple for me to jump into the United States, which shows that it is unnecessary and totally absurd to build a wall," he said. "It's easy, and it shows how unnecessary this project, this political rhetoric from Donald Trump, is."
He also tweeted some photos, including one showing two other people who he said were climbing the barrier while he was there.
Read more on FOX NEWS.