Milpitas police seek help in hit-run crash that injured 3-year-old boy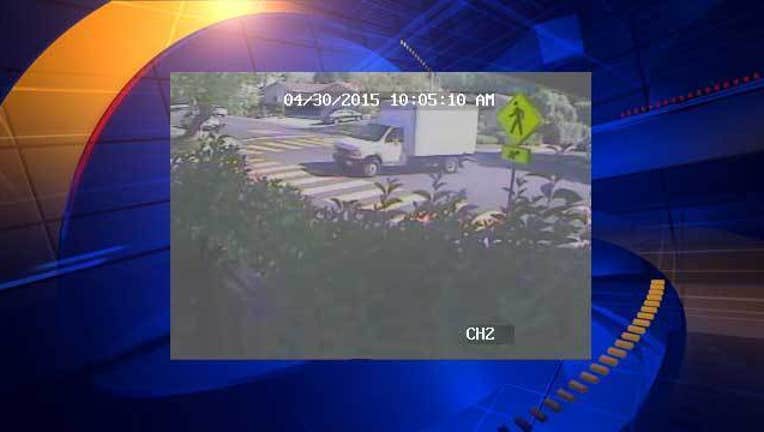 article
MILPITAS, Calif. (KTVU and wires) -- Police in Milpitas are seeking the public's help in finding the driver of a box truck that hit a 3-year-old boy across from a park and then drove away Thursday, police said.
At 10:04 a.m. Thursday, police responded to a call about an automobile accident involving a child in the 400 block of Coelho Street by the Augustine Memorial Park, police Sgt. Frank Morales said.
Officers located a 3-year-old child in the roadway who had been struck by a white Ford E-350 box truck after which the driver sped way, Morales said.
The boy was not badly hurt and was "very fortunate" because he at one point ended up beneath the truck but was not run over by its wheels, he said.
The child had been with his mother in front of the park when he wandered onto Coelho as the truck was moving westbound, he said.
He was taken to a hospital for treatment for non-life threatening injuries, according to police.
Police obtained footage from a residential security camera that captured images of the suspect's truck, Morales said.
The Police Department is asking anyone with information that could lead to the identification of the felony hit-and run suspect to contact police at (408) 586-2400.