Mistaken Identity: Nest locks out homeowner, mistakes him for Batman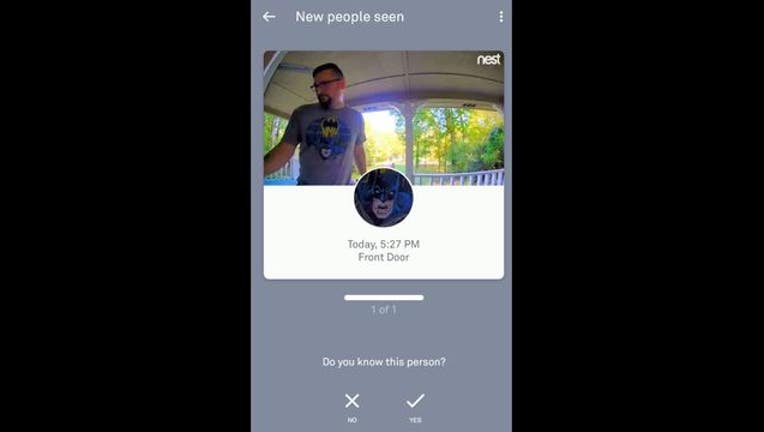 GEORGIA (KTVU) - A Georgia man posted on Twitter about how his Nest Hello malfunctioned when it mistook him for 'Batman.'
B.J. May posted a screenshot of the incident on Twitter, which shows him ringing the doorbell at his home. May was wearing a Batman shirt at the time, and the facial recognition on the Nest Cam apparently zeroed in on the Batman graphic instead of May's face. 
He said he uses Nest Hello paired with the Nest x Yale lock. May says the door will lock if the system - using facial recognition technology - sees a face it doesn't recognize. 
May says the door will not unlock for faces it recognizes. "It just reacts to an unknown face by locking the door just in case you forgot to lock it and a stranger approaches. It didn't recognize Batman," he said.
When the door locked, May was able to easily unlock it using his pin. 
May's tweet of the incident was re-tweeted more than 6,700 times and liked more than 28,000 times. May thought the popularity of his tweet was hilarious. 
KTVU reached out to Nest to learn more about the systems facial recognition technology, and has not yet heard back.