Multi-city authorities make arrests for 6-month-old Vacaville murder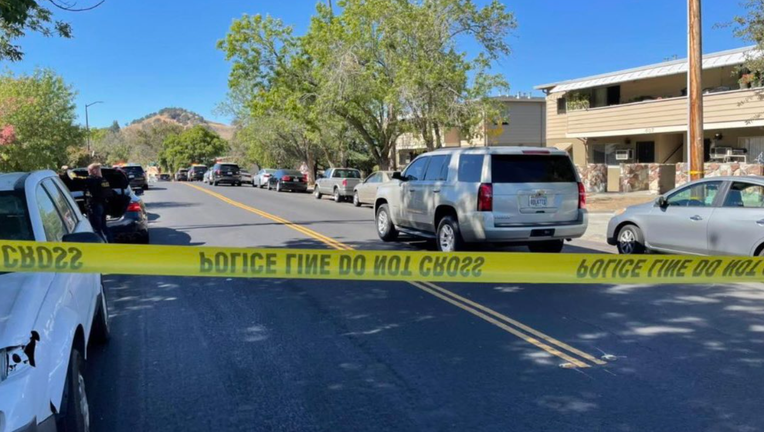 article
VACAVILLE, Calif. - An arrest and charges for a murder committed over half a year ago were made Thursday afternoon by Vacaville police.
On Aug. 12, 2022, around 3:30 p.m., two victims were shot in the 500 block of Markham Ave. during what officials believe was an armed robbery. One of the victims, 25-year-old Cristian Medina of Vacaville, died at an area hospital while the second, unidentified victim was released and has since made a full recovery.
Vacaville police arrested 22-year-old Damien Jones of Fairfield and 26-year-old Jeremy Fisher of Pacifica on Wednesday for several charges including, first-degree murder and first-degree attempted murder. 
Jones was additionally charged with attempted robbery, assault with a deadly weapon, felon in possession of a firearm, willful discharge of a firearm with gross negligence, carrying a loaded firearm with intent to commit a felony, and committing a felony while out of bail. 
READ MORE: Vallejo opens investigation into destruction of records in police killings
"The Vacaville Police Department is committed to seeking justice for victims of violent crime, especially for the families of homicide victims. We will continue to dedicate all available resources to uphold the highest level of service that our community expects and deserves," the department said in a statement.
It is unknown whether the victims and the suspects knew each other.
During their investigation, police served multiple residential warrants throughout the North and South Bay as far north as American Canyon and south as San Mateo County. The Daly City, Pacifica, and Fairfield Police Departments and the FBI Solano County Violent Crimes Task Force aided in the investigation. 
O. Gloria Okorie is a digital reporter for KTVU. Email O. Gloria at o.gloria.okorie@fox.com or call her at 510-874-0175. Follow her on Twitter @ogloriaokorie.