Murdoch's sons to become CEO, co-chair at 21st Century Fox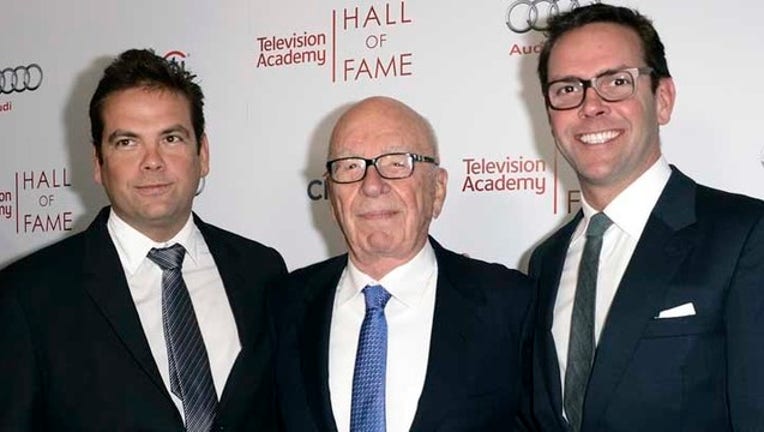 article
NEW YORK (AP) — Rupert Murdoch is preparing to hand over the CEO job at Twenty-First Century Fox Inc. to his son, James, while his other son, Lachlan, will become executive co-chairman, according to a person with direct knowledge with the matter.
Murdoch, 84, one of the world's most powerful media magnates, will become executive chairman and remain deeply involved in the company, while his sons are to run the business in a partnership, the person said.
The person was not authorized to speak publicly and spoke on condition of anonymity.
The elder Murdoch will retain a grip on the corporation behind Fox News Channel, Fox broadcast network and the 20th Century Fox movie studio through a family trust that owns 38 percent of the voting shares. He has been CEO since 1979 and chairman since 1991.
Chase Carey, the company's president and chief operating officer, will stay on in an advisory role through the end of his contract in June 2016.
The moves will be discussed at a board meeting in the coming weeks, the person said.
In a statement, 21st Century Fox acknowledged the pending changes. "The matter of succession is on the agenda at our upcoming, regularly scheduled board meeting," it said.
Fox News and CNBC reported the news earlier Thursday.
The moves are the next step in the gradual handover of the company to the next generation of Murdochs. In March of 2014, the company elevated James, 42, to co-chief operating officer, while Lachlan, 43, was promoted to nonexecutive co-chairman.
Murdoch told employees in an internal memo at the time, "this evolution of our leadership team underscores the considerable planning that both the company and the board have undertaken to ensure a vibrant future for 21st Century Fox and its shareholders."
Murdoch, an ambitious executive with a flair for big acquisitions, has been known for upending the media establishment with bold moves, but also for over-paying for assets he sets his sights on.
The company started with a single newspaper in his native Australia. He expanded it across many media platforms in Britain, the U.S., Germany, Italy and India.
He started the Fox network in the 1980s after ABC, CBS and NBC had dominated for a half-century. Then he tackled cable TV with Fox News, which quickly toppled CNN as the cable news leader.
But his newspapers have had a harder time. A phone hacking scandal in the U.K. stung the company. Under pressure from investors, he split the original News Corp. into print and entertainment companies in 2013.
Murdoch is also the executive chairman at News Corp., the company that now contains The Wall Street Journal and New York Post newspapers and book publisher HarperCollins.