Narcotics investigation results in 3 arrests, 6 pounds of heroin seized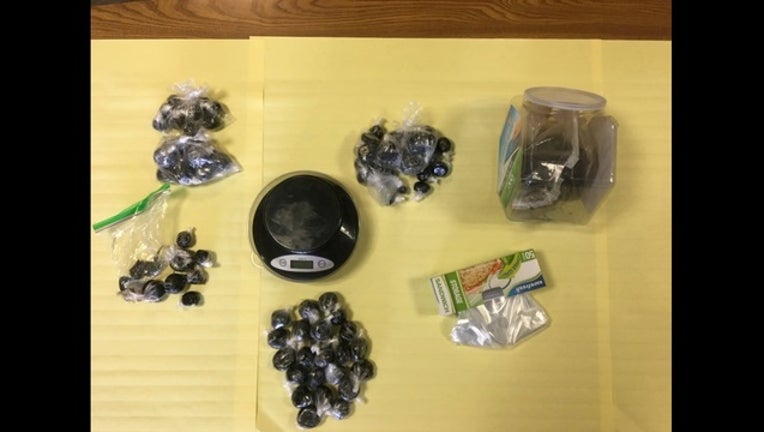 article
SANTA ROSA, Calif. (BCN) - Santa Rosa police arrested three men on Wednesday and seized about 6 pounds of heroin in a narcotics investigation that began in 2017.
Police were searching for a Sonoma County resident who had allegedly been involved in narcotics trafficking.
The suspect was transporting a large quantity of heroin to Santa Rosa and throughout Sonoma County every week, according to police.
Police obtained search warrants for two men, 36-year-old Palo Alto resident Juan Rodales-Becerril, and 23-year-old Cotati resident Jesus Ivan Camacho-Cardenas.
Detectives followed Rodales-Becerril on Wednesday as he drove from East Palo Alto to Cotati.
Police said he went to Camacho-Cardenas' home, where police then detained both men.
They searched Rodales-Becerril's car and found 1 pound of heroin, according to police, and located another quarter pound of heroin inside the home.
They also located a third suspect inside the home, 23-year-old Ricardo Martinez-Jimenez.
Police then searched Rodales-Becerril's East Palo Alto home, where they said they found about 4 pounds of heroin, packaging materials, weighing scales, and other items related to drug trafficking.
Rodales-Becerril was arrested for possessing and transporting heroin for sale, and Camacho-Cardenas and Martinez-Jimenez were arrested for having heroin for sale.
All three men were booked in Sonoma County Jail, according to police.
The investigation is ongoing and anyone with information is asked to call Santa Rosa police at (707) 543-3600.