National parks prepare for influx of 4th of July visitors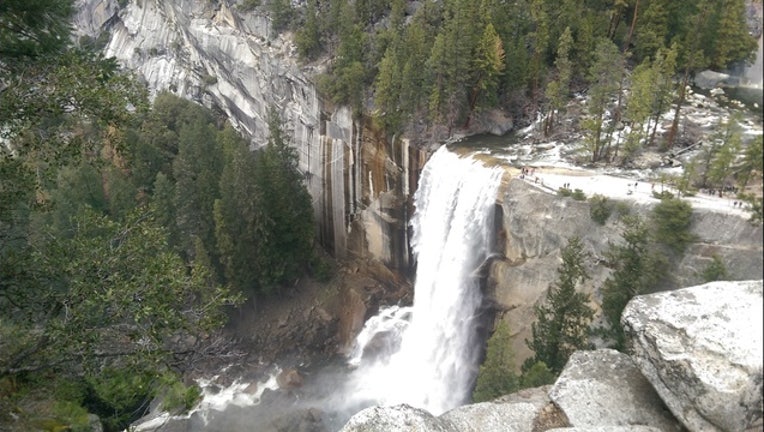 OAKLAND, Calif. (KTVU) - It's a "big week" for California's national and state Parks. The Fourth of July holiday is still a couple days away, but staff is hard at work on preparation for Independence Day.
"This is our busiest week of the year," said Keith Bensen, a biologist at Redwood National Park in Crescent City.
Bensen said visits to Redwood National Park have gone up in the last five years and they now see more than 1 million visitors a year. This increase can be "tricky" when it comes to a "big week" like the Fourth of July holiday, Bensen said.
The holiday brings increased wear and tear to trails so park staff are working on popular trails now to prepare them for this week's visitors.
With more people in the parks, Bensen said there are crews in place to ensure that wildlife is not effected by a spike in campers.
Crowds have already turned up for the holiday weekend down in Sequoia National Park in the southern Sierra Mountains 
"We're already pretty busy. All our reservation campgrounds and walk-up campsites are full,'' said Sequoia & Kings Canyon National Park's spokeswoman Sintia Kawasaki-Yee
Once visitors get in the parks, however, parking areas can get crowded, said Kawasaki-Yee. There are shuttle services that take visitors to the most popular sites in the park, such as Beetle Rock and Crescent Meadow.
Kawasaki-Yee said visitors should park near a shuttle stop and take a shuttle to popular park attractions. 
With increased attendance for the holiday comes more congestion on the roads leading up to the park and at the entrance gate. Kawasaki-Yee said visitors should aim to arrive at the park before 9 a.m. or after 3 p.m. to avoid long wait times at the entrance. 
Another way to speed up the entrance process is to purchase park passes online prior to arriving at the park. 
"The more people who have their passes ahead of time, the faster it goes," said Kawasaki-Yee, adding that visitors can pull up their park pass on their phone at the entrance gate. 
At Yosemite National Park, an alert on the park website tells potential visitors to expect "extended traffic delays, extremely limited parking, busy trails, and no lodging or campground availability," during summer holidays like the Fourth of July. 
Independence Day celebrations mean fireworks, but not in national parks. The National Park Service advises that fireworks are "illegal year-round, and this is even more critical during the hot summer months as fire danger increases."