Nation's oldest veteran turns 109-years-old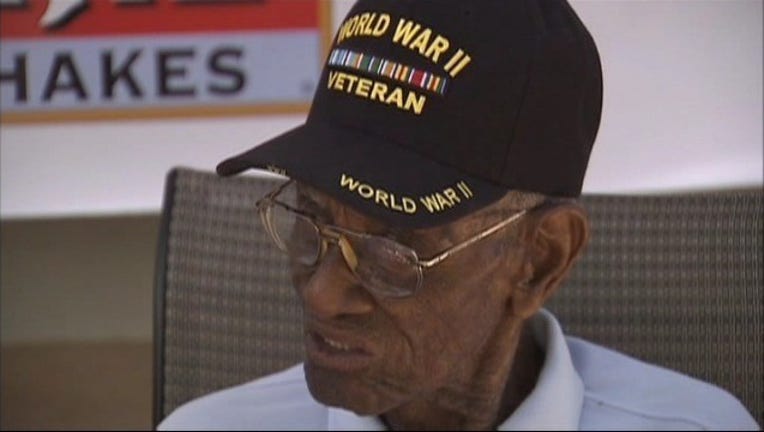 article
(WAGA) The oldest living United States veteran celebrated a very special birthday over the weekend.
Richard Overton was born May 11, 1906 in Bastop County, Texas. He's turning 109-years-old!
Overton can usually be found on his porch in East Austin smoking a cigar, but over the weekend he celebrated a very full life with friends and family at his neighbor's home.
The U.S. Army veteran served in the South Pacific from 1942 to 1945 during World War II. When he returned, Overton built a house in East Austin where he has lived ever since.
Overton has seen more in his lifetime than most ever will. He's lived through two world wars and eleven presidents.
President Obama sent a letter to Overton and the two also met in person two years ago on Veteran's Day.