NBA Championship gear hot off the press, ready to sell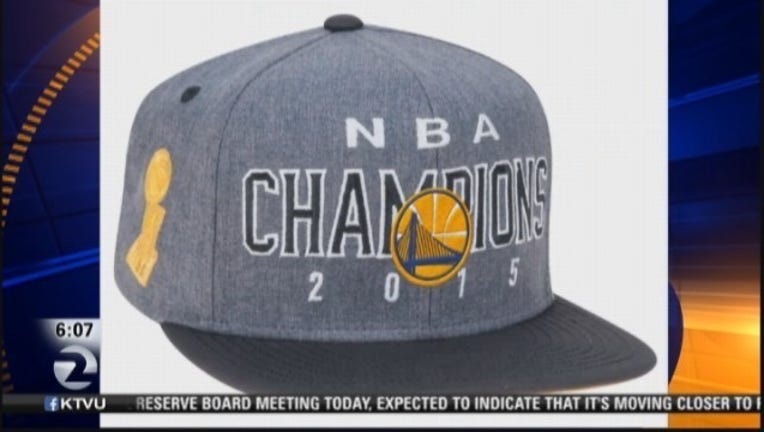 article
UNION CITY, Calif. (KTVU) - Fans are basking in Warrior excitement Wednesday morning in the wake of Tuesday's NBA Championship win.
One of the many ways fans will celebrate is by wearing new championship gear.
At 6 a.m. one fan was already waiting outside Sports Authority in Union City to score a Warriors NBA Championship hat. The store opens at 7 a.m. and she told KTVU she wanted to be the first in line.
A Union City t-shirt printing company gave KTVU crews a sneak peek of some of the designs hot off the presses Tuesday night. The shirts say "The Finals Champions" with the championship trophy and of course, the Warriors logo. Employees have been working all night printing them, there expected to crank out around 15,000 shirts.