Netflix enthralls viewers in 1Q, thrilling investors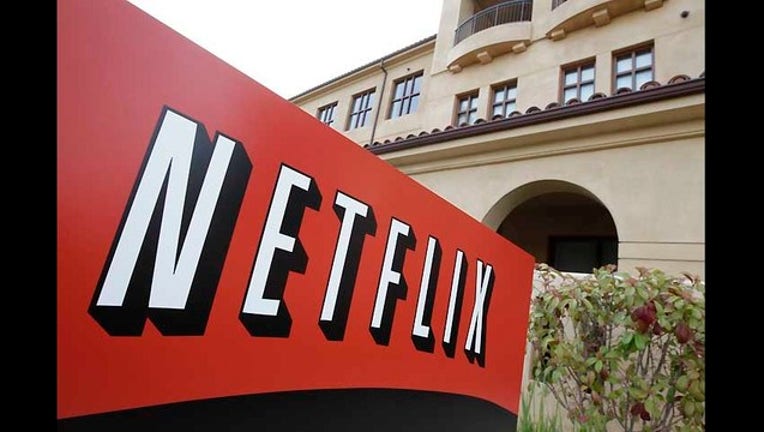 article
SAN FRANCISCO (AP) — Netflix is enthralling viewers and investors alike as its popular series "House of Cards" and other original programming helped the Internet video service add subscribers at an unprecedented pace.
The company's first-quarter report released Wednesday disclosed Netflix gained another 4.9 million subscribers from January through March, more than any other three-month period since its video streaming service's debut eight years ago. About 2.3 million of the customer additions came within the U.S., where Netflix's subscriber count surpassed 40 million for the first time.
The results were far better than management had anticipated. Netflix had been hoping to add about 4 million subscribers in the quarter, which typically is a busy period because inclement winter weather keeps people indoors more frequently.
All told, Netflix now has 62.3 million subscribers in more than 50 countries who collective watched more than 10 billion hours of video during the first three months of the year. That means Netflix's subscribers, on average are currently streaming nearly two hours of video per day, underscoring how the phenomenon is transforming entertainment choices around the world.
Despite the growth, Netflix's earnings fell well below analyst estimates as Netflix invested in an ongoing international expansion that is supposed to be completed by the end of next year. Netflix also was hurt by the stronger dollar, which lowered its revenue outside the U.S. The company ended March with nearly 21 million international subscribers.
Investors didn't seem to mind at all. Netflix's stock soared $56.94, or 12 percent, to $532.40 in extended trading after the numbers came out. If the shares follow that trajectory in Thursday's regular trading session, the stock will break the $500 barrier for the first time.
The price may not stay that high much longer because Netflix disclosed it plans to split its stock for the first time since 2004. A stock split lowers the trading price of a stock by issuing more shares. Netflix is hoping the split will drum up even more interest in its stock by making it more affordable to a wider pool of potential investors.
Netflix's big quarter coincided with the return of "House of Cards," an Emmy-winning political drama starring Kevin Spacey as a conniving U.S. president. The February release of the series' third season attracted more viewers than ever, Netflix said, though the company didn't provide specific audience sizes.
Two other made-for-Netflix series, "The Unbreakable Kimmy Schmidt" and "Bloodline," also helped the company retain existing subscribers and attract new customers curious about the programs. Netflix plans to spend more money advertising its expanding line-up of original programs while also using its recommendation system to pinpoint more subscribers likely to enjoy certain series that are unavailable on other services.
Original programming is becoming increasingly important to Netflix as it faces more competition from other streaming services, including a recently launched Internet-only option that pay-TV channel HBO is selling for $15 per month. That price is well above Netflix's streaming service, which costs $8 or $9 per month, depending on when subscribers first signed up.