New biopic on Oakland's Marshawn Lynch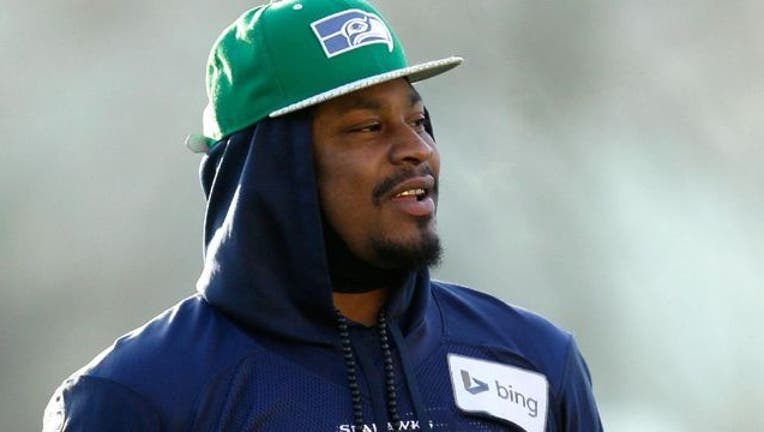 article
OAKLAND--Throughout the NFL season, Seattle Seahawks running back Marshawn Lynch made it clear, he wasn't interested in talking to reporters.
Now that football is over, fans are seeing a different side of the Oakland Native.
On Tuesday, a promotional clip of "Family First: The Marshawn Lynch Story" was released on YouTube.
The video was filmed last summer and gives viewers a glimpse of Lynch's rise to the NFL. Actor, Demarea Davis portrays Lynch in middle school.
Lynch's younger brother plays him in high school and Lynch plays himself during his career at UC Berkeley.
According to creator Mario Bobino, there is no release date for the movie, and the clip is simply to spark interest in the biopic.
The video comes just days after Lynch filed a trademark application for the phrase "I'm just here so I won't get fined."
The trademark would be use on shirts, hats and other clothing, most likely for Lynch's official apparel company, Beast Mode.