New dire predictions for California's continuing drought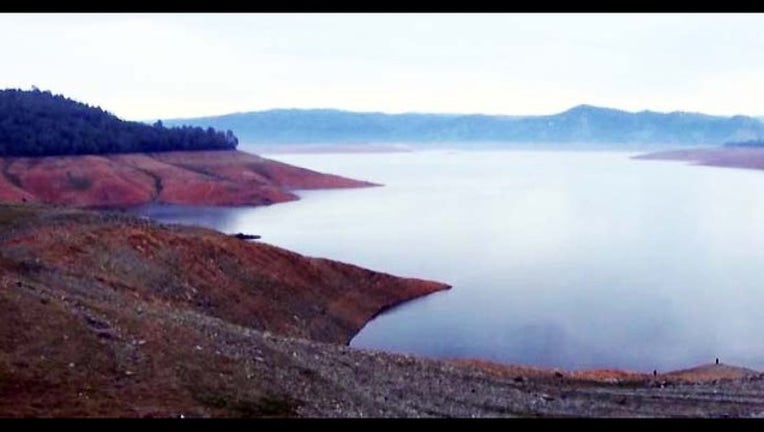 article
In an Op Ed piece in the Los Angeles Times, NASA senior water scientist, Jay Famiglietti says the state is running out of water quickly. 
He says the state's reservoirs hold only a one year supply. He makes specific recommendations, including mandatory water rationing, a speed up in the process to protect groundwater sources, and a task force to work on how to handle drought in the long term.
State Water Resources Control Board scientist Max Gomberg agrees with Famiglietti's findings,
 "The situation is really dire," said Gomberg.
Gomberg made similar recommendations to the State Water Board. The Board is set to vote on those recommendations this coming Tuesday.
 In addition to the restrictions already in place, such as not using water to clean sidewalks, and the requirement of an auto-off nozzle for car washers, Gomberg is calling for more drastic measures, including restricting when people can water their plants among other recommendations.
 "To make sure that restaurants aren't serving water unless the customers ask for it. That hotels and motels are giving guests the option of not having their sheets and towels laundered," said Gomberg.
Some water users, like Drew Diefenbach, say they aren't concerned about the drought. 
"No, I'm not worried about it," said Diefenbach.
Others, like Millie Butler who lives in Jackson in the Sierra foothills, say the drought is a major problem.
 "Well our water is what comes to the Bay Area. McCollomy river drainage is what feed East Bay MUD watershed, and it's gong to be really low," said Butler.
East Bay MUD technicians monitor water flow from the Sierra 24 hours a day. Spokewoman Abby Figueroa says the reservoirs are filled to about 54% capacity.
 "Every winter that goes by with less and less rain the supply goes down," said Figueroa. "It doesn't refill. We went into this year with a much lower supply, and it just did not refill."
She said East Bay MUD has asked customers to cut water use by 15%, and said it's important for customers to conserve now. 
"I have to say our numbers are a bit dismal right now. Our customers use is down by about 4% less and we really need them to ramp it up."