New San Francisco restaurant will have one of the biggest rooftop bars in the city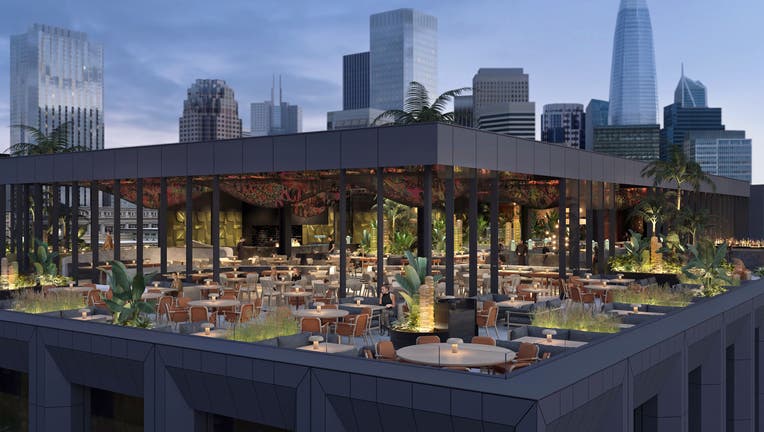 article
SAN FRANCISCO - A globally recognized Japanese-Peruvian fusion restaurant will open its first West Coast location in San Francisco on Saturday, featuring one of the biggest rooftop bars in the city. 
The much anticipated Chotto Matte SF on O'Farrell Street, sits on the eighth floor of the space formerly occupied by Macy's Men's department store, which has been undergoing renovation as part of an expansive mixed-use development project. 
SEE ALSO: Express store, storied Italian restaurant leaving San Francisco
"I am thrilled to bring Chotto Matte, our unique dining haven nestled atop San Francisco's vibrant cityscape on Union Square," said the restaurant group's founding director Kurt Zdesar.
The rooftop restaurant-lounge offers a wraparound terrace and a modern and chic indoor space with large towering plants designed to compliment the Nikkei cuisine Chotto Matte has been globally known for.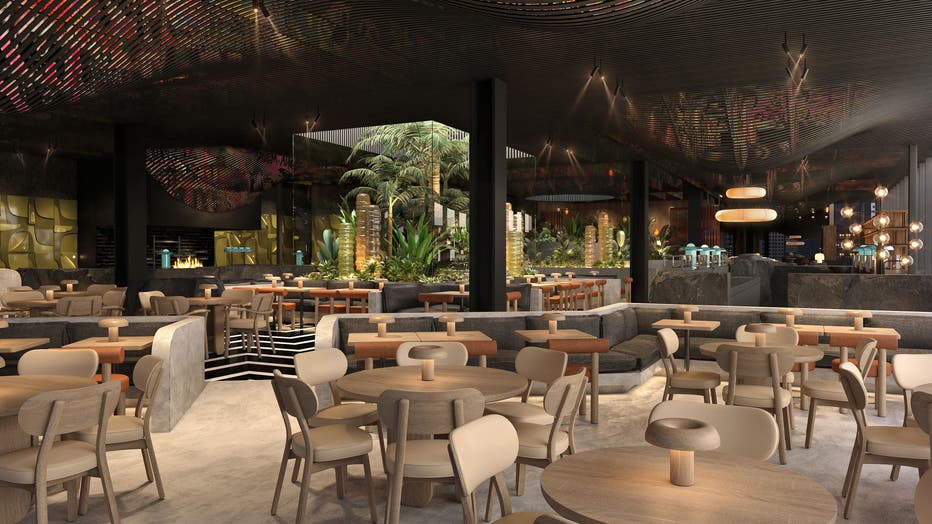 Interior of new Chotto Matte SF restaurant, a Japanese-Peruvian fusion restaurant. (Wagstaff San Francisco)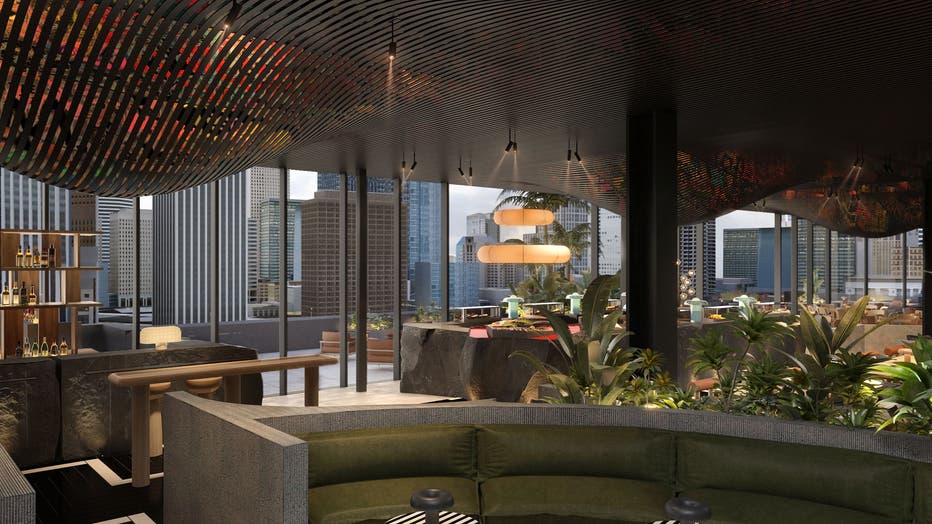 Highly anticipated Chotto Matte SF restaurant slated to have its grand opening on Saturday, Oct. 21, 2023.  (Wagstaff San Francisco)
"Indoor meets outdoor dining with a merged internal patio design where guests can enjoy stunning panoramic views of the city, all year round," the group said in a press release. "Guests can also expect a visually captivating layout and consistent culinary theatrics."
The interior layout included a large, centrally placed robata grill and open sushi counter. As part of the nightlife vibe of the eatery, there will also be an area for an elevated DJ booth, restaurant officials said. 
With locations in London, Miami, Toronto and Qatar's capital Doha, the restaurant has drawn patrons to its upscale late night dining and cocktail offerings.
SEE ALSO: New upscale restaurant opens in downtown San Jose as economic recovery continues
Chotto Matte said its full à la carte and extensive bar menu will be served until late, with signature items to include its famed Chotto Branzino Ceviche, Sato Maki sushi and Pollo den Miso. "Every dish tells a tale of tradition meeting creativity," said Zdesar.
The restaurant planned to release special new cocktails at its new location as an homage to the city.
"San Francisco will also see its own capsule cocktail menu released post-opening, with exclusive sips inspired by the local landscape," Chotto Matte officials said.
They said the grand opening of Chotto Matte's first West Coast venture marked the restaurant group's 10th anniversary, and officials said the new location aptly reflected its brand. 
"Overlooking the city, our rooftop restaurant and lounge provide a captivating backdrop for a dining experience that's truly one-of-a-kind," said Zdesar, giving a nod to the city's elevated culinary landscape. "San Francisco, a city admired for its rich food culture and diversity, feels to me like the perfect fit for Chotto Matte.
With a few days still left until its grand opening, reservations were already booking up.