No immediate surgery for A's Coco Crisp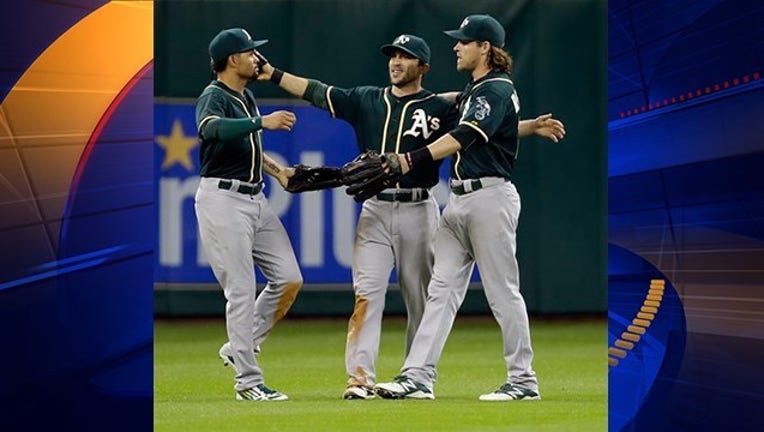 article
ST. PETERSBURG, Fla. (AP) — The Oakland Athletics have ruled out immediate neck surgery for outfielder Coco Crisp.
The A's said Friday they expect to make a decision this weekend on Crisp's playing status. He had a similar injury last season, and hasn't played since leaving a game Tuesday in Houston with a stiff neck.
"If you talk about surgery, that probably means a bad outcome as far as his playing career," manager Bob Melvin said Friday.
The 35-year-old Crisp had an MRI taken on the neck Wednesday, but Melvin said it did not reveal anything the A's didn't know last season.
"We're going to have to deal with it like we did last year," Melvin said. "If there are issues we'll give him some time off. If there are significant issues we'll DL him. Obviously, this is a dicey injury and we're going to have to be careful with it."
Crisp, who had surgery on his elbow in early April, is batting .044 in 13 games this season.
Oakland placed relief pitcher Edward Mujica on the 15-day disabled list Friday and called up shortstop Andy Parrino from Triple-A Nashville.
Mujica fractured and cut his right thumb Thursday night while fielding a ground ball hit by the Rays' Bobby Wilson. Because the stitches will remain in Mujica's hand for several days, the A's decided to put him on the disabled list. They are hoping the right-hander can resume throwing shortly after the swelling goes down.