Noise Pop 2015 Feb. 24-26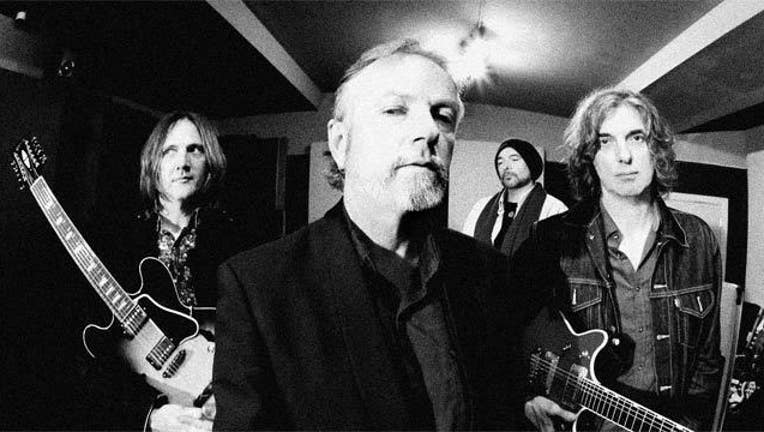 article
Flight Facilities with Touch Sensitive
Regency Ballroom, 8 p.m. $23-$25 
Two electronic-tinged acts from Australia team up for this dance party at the Regency. Producers Hugo Gruzman and James Lyell got their start remixing the likes of Cut Copy, Holy Ghost! and Foals before releasing their own original music. In addition to a celebrated series of genre-spanning mixes made for Aussie alternative radio station Triple J, last year the duo issued its debut album Down To Earth and appeared at the Coachella Music Festival. Touch Sensitive is the side project of Michael Di Francesco, best known as a member of Australian synth-pop band Van She.

Thao Nguyen (solo ) with The Mynahbirds, Annie Girl and the Flight and Debbie Neigher
Swedish American Hall, 7:30 p.m. $20 (sold out)
One of San Francisco's most beloved indie-rock songwriters, Nguyen has become a staple of festivals here and abroad along with her backing band, the Get Down Stay Down. She takes the stage solo here alongside Omaha-based band The Mynahbirds and a pair of noted local tunesmiths. Annie Girl and the Flight bring together Annie Lipetz's powerful vocals and poignant tunes with a fiery psych power trio that fittingly takes her striking songs airborne. 

The Black Ryder with Vinyl Williams, King Woman, Creepers and DJ Omar
The Rickshaw Stop, 8 p.m. $13
Made up of Australian musicians Aimee Nash and Scott Von Ryper, the  now Los Angeles-based duo will be playing shoegazer psychedelic tunes from their brand new sophomore album The Door Behind the Door with space-pop artist Vinyl Williams, SF experimentalists King Woman featuring former Whirr singer Kristina Esfandiari and Creepers, a melodic side project from Deafheaven members Dan Tracy and Shiv Mehra.

Wednesday, February 25

Jim Adkins of Jimmy Eat World with Joey Vannucchi, Jonah Matranga's onelinedrawing and Taxes 
Swedish American Hall, 7:30 p.m. $20 (sold out) 
Leader of popular Mesa, AZ-based band Jimmy Eat World Adkins delivers stripped-down versions of songs from throughout the band's career in addition to possibly previewing tunes from a forthcoming solo project. He's joined by Indian Lakes main man Vannucchi and SF's own prolific songwriter Matranga (formerly of the bands Far and Gratitude), who retired his onelinedrawing moniker over a decade ago but has remained a busy figure with a steady stream of handmade releases and solo grassroots touring around the world that visits rock clubs and fan living rooms alike. 

Jessica Pratt with Kevin Morby, Carroll and Two Sheds
The Chapel, 8 p.m. $16 (sold out)
Former SF folkie Pratt relocated to Los Angeles after she released her delicate home-recorded debut in 2012 (it had actually been recorded five years before), but her latest effort for Drag City entitled On Your Own Love Again delivers another round of shimmering, deeply personal songs that surpasses her celebrated first album. Woods/The Babies member Kevin Morby, Minneapolis dream-poppers Carroll and Sacramento indie-rock band Two Sheds (featuring former members of Port O'Brien, Release the Sunbird, and Far) fill out the bill. 

Surfer Blood with BESTiE, Talk In Tongues, Hot Flash Heat Wave
The Rickshaw Stop, 8 p.m. $16-$18 (sold out) 
Indie-rock favorites Surfer Blood have been unleashing their tuneful salvos to the delight of critics and fans since 2009. Veterans of such noted festivals as ATP and Coachella, the group comes to Noise Pop armed with new tunes from their forthcoming album 1000 Palms set to come out on their own Joyful Noise Recordings imprint in May. Vancouver's BESTiE, LA neo-psych band Talk In Tongues and SF's own Hot Flash Heat Wave also perform. 

Thursday, February 26

Six Organs of Admittance with Elisa Ambrogio, Silo Homes and Donovan Quinn
The Bottom of the Hill, 7:30 p.m. $12
Though he first came to fame for the John Fahey-influenced solo acoustic guitar ragas featured on early Six Organs albums like Dust In Chimes and the almost tribal Dark Noontide, but songwriter Ben Chasney has showed off a wide range of sounds with the long-running projects and his collaborations with corrosive local psych titans Comets on Fire and Rangda with Sun City Girls guitarist Richard Bishop. His last Six Organs effort found Chasney reuniting with his Comets on Fire bandmates for the explosively electric Ascent. His latest Drag City Records release Hexadic introduces his new songwriting system of the same name that has produced a rapturously noisy exploration of blown-out fuzztone guitars. Ambrogio, a member of equally cacophonous band Magik Markers, also appears.

Song Exploder Podcast with Toro Y Moi
Swedish American Hall, 5 p.m. free (RSVP required) 
Indie-tronic Bay Area hero Toro Y Moi (aka musician/producer Chazwick Bradley Bundick) dissects a song from his forthcoming release What For? during this edition of the popular music podcast that explores how songs are made. The live recording of the podcast will feature a preview of the tune "Half Dome."  

The Church with Them Are Us Too
The Chapel, 8 p.m. $25-$30 (sold out)
Australian alternative-rockers The Church rose to fame in the late '80s with their popular hit "Under the Milky Way." Still led by original vocalist-bassist Steve Kilbey and guitarist Peter Koppest and joined by former Powderfinger guitaristIan Haug (who replaced departing guitarist Marty Willson-Piper), the group plays an overview of songs from it's extensive catalog of 25 albums and tunes from their recent release Further/Deeper. 

Tony Molina with Nude Beach, Cold Beat and The Younger Lovers
The Rickshaw Stop, 8 p.m. $12-$14 
A veteran of the Bay Area hardcore scene who has participated in such bands as Dystrophy, Ovens, Scalped and Caged Animal, guitarist and songwriter Molina broke out in 2013 with the surprisingly pop-minded solo debut Dissed and Dismissed on Slumberland records. Sounding like Weezer if the pop-punk band added a heavy dose of Thin Lizzy guitars and cut their tunes down to a minute, the 12 brief tunes on the recording garnered Molina coverage in Spin Magazine and Pitchfork.com.