Oakland City Council honors Sheila E., father Pete Escovedo
OAKLAND, Calif. - The Oakland City Council honored legendary musician Sheila E. and her family Tuesday for Hispanic Heritage Month.
The Escovedo family is from the city of Oakland, and they have a legacy of giving back.
Sheila E. is the co-founder of Elevate Oakland, which is an organization that brings music and arts programs to local public schools. Her father, Pete Escovedo, who is a legendary musician and percussionist in his own right, was also honored.
 Councilman Noel Gallo handed them their award and a street will soon be named for them as well. 
They are also the first father-daughter duo to receive the lifetime achievement award from the Latin Grammys. 
Sheila E. and her dad were also surrounded by members of their extended family, who are also musicians and local philanthropists.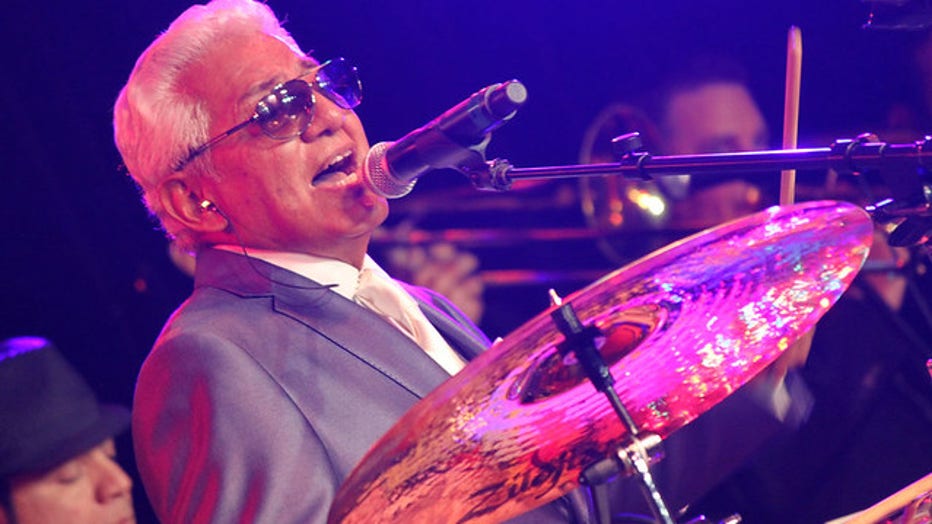 Musician Pete Escovedo. Photo: Escovedo website/Karin Lindberg Freda
"Our goal, and our promise to the community here in Oakland is to always give back to the community," Sheila E. said. "And we've done that since I was five years old. No matter what we didn't have. I'm so very proud to be part of Oakland and the Bay Area." 
Earlier in the day, Sheila E. told KTVU how thrilled her family was to be recognized, giving special credit to her father, who started The Escovedo Brothers Latin Jazz Sextet, with his brothers in the 1960s. 
In the early 1970s, they toured with Carlos Santana for three years. 
Sheila E. noted how grateful she was to her dad, now 88 years old, for all that he gave her musically and philosophically. 
She recalled growing up in Oakland, listening to her dad practice his music. 
"It was party time," she said of those years. 
And she also described growing up poor, on welfare and food stamps. But even so, she said her parents instilled in her brothers and sister, Juan, Peter Michael and Zina, that they still needed to give back. 
"So my dad would put his instruments in the car and drive us to facilities where young kids were and we would take the percussion instruments and just at least just try to put a smile on their faces," she said. "That was like almost a weekly thing. And my dad said, 'No matter what we don't have, we need to give to the community.' So we started that early."