Oakland launches effort to solve backlog of cold case murders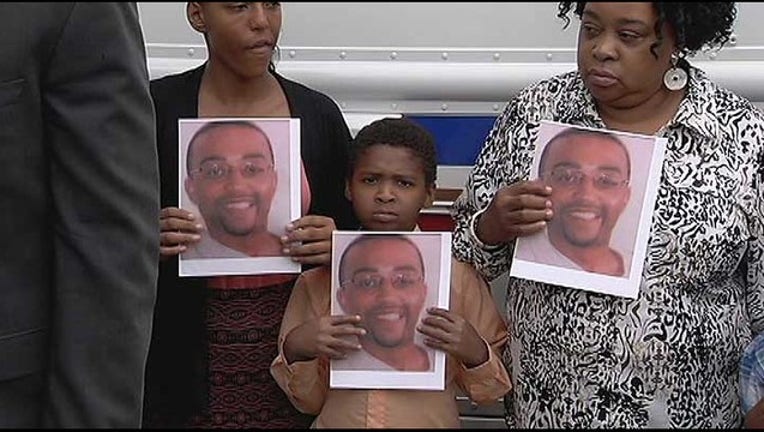 article
OAKLAND (KTVU and wires) -- Homicide detectives will intensify their efforts to solve a backlog of Oakland cold case murders in a new initiative announced Monday, authorities said.
Speaking at a news conference in Oakland's Fruitvale district near the spot where 18-year-old Ayana Dominguez was fatally shot last July 10, Lt. Roland Holmgren said police will begin putting up posters throughout the city on a regular basis seeking the public's help in solving cold case murders.
Joining family members of Dominguez and other homicide victims whose cases are still unsolved, Holmgren said the Police Department, with funding from the FBI, also will set up a website about the unsolved cases.
"Every unsolved case is important," he said. "We can't put them all on posters but we can put all of them on a website."
Holmgren said police hope that the posters and the website will spur witnesses to come forward with information to help solve murder cases.
"Some people may be hesitant about coming forward immediately after a homicide because they fear retaliation, but after time they may feel more comfortable," he said.
Holmgren said finding suspects and bringing them to justice "may bring these families a little bit of peace."
Dominguez and her boyfriend were in a drive-thru lane at a Wendy's fast food restaurant in the 3100 block of International Boulevard near Fruitvale Avenue at about 8:45 p.m. last July 10 when their car was "riddled with bullets," Holmgren said.
Dominguez was pronounced dead at a hospital shortly after the shooting, while her boyfriend survived his gunshot wounds.
Holmgren said police believe more than one person is responsible for Dominguez's death and she wasn't the intended target in the shooting, but he declined to say who investigators think was the target.
Dominguez graduated from Berkeley Technology Academy and was an intern at the Association of Bay Area Governments in Oakland at the time she was killed.
Her mother, Autumn Blueford, said, "She was a very sweet human being who touched a lot of people's lives. She had a lot of ambition and wanted to be a cosmetologist but all her dreams were shattered when she was shot."
Blueford said, "Not a day goes by when I don't think of her and feel pain and sadness."
Dominguez's father Scott Dominguez said, "I implore anyone who has any information about this shooting to come forward."
Dominguez said losing his daughter "has been a life-changing experience" and he believes the person or people who killed her will continue to kill people until they are caught.
"I don't want anyone else to lose their son, daughter, brother or sister," Dominguez said.
Oakland police mentioned several other unsolved cases at the news conference in which they are asking for the public's help:
--The death of Henry Rogers at a residence at 1063 87th Ave. at 2:24 a.m. on Jan. 15, 1984.
--The death of Celeste Johnson at 5116 International Blvd. at 8:12 a.m. on Jan. 1, 1997.
--The shooting death of 18-year-old Khadafy Washington, a star football player, in the rear of McClymonds High School at about 10:30 p.m. on Aug. 4, 2000.
--The shooting deaths of 36-year-old Mark Orvis and 52-year-old Percy Brown in the 6200 block of Bromley Avenue at about 6:10 p.m. on June 22, 2008.
--The fatal shooting of 24-year-old Zaire Washington at 82nd Avenue and MacArthur Boulevard at about 6:50 p.m. on June 30, 2008.
--The shooting deaths of Jarvis Hodges, 26, and Deshon Barker, 27, in the 900 block of Adeline Street at about 10:50 a.m. on July 5, 2008.